Dorraine Mitchell
Contributor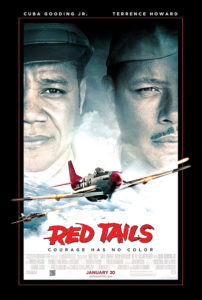 Not many are familiar with the Black film industry in Canada, and not many people can say they know how it works. However, the history and the obstacles the Black film industry face today is worth knowing.
A few decades ago, the Black film industry was non-existent. It is interesting to note that early films used the makeup technique of blackface to create a Black character. As the film industry progressed, Black people were cast in belittling roles. Sadly, these early depictions of the Black community have created—and often reinforced—racial stereotypes.
The Black film industry began in the United States with Oscar Micheaux. In 1917 he created The Homesteader, which was a movie remake of his earlier novel The Conquest. Micheaux went on to make over 30 films, all catering to a Black audience. Other African-Americans followed suit shortly after.
Though the Black film industry emerged in the early 1900s, the industry arguably lay dormant for many years until it re-emerged in the 1970s. The industry emerged with popular films such as Shaft (1971), Superfly (1972), and Coffy (1973), which were made by major studios in America. The '80s saw the emergence of one of America's most noted Black filmmakers, Spike Lee.
Although the history of the Black film industry had its genesis in America, we must not forget Canada's involvement in the industry. Pierre Elliot Trudeau enacted the Multiculturalism Policy in the 1970s, which "allowed for the beginning opportunities for African-Canadians in cinema," according to Kevin Gregory Tourino, masters of information studies at the University of Toronto.
Canada's first Black filmmakers were Claire Prieto, Roger McTair, and Jennifer Hodge Da Silva. Early films made in Canada were documentaries. Films such as Black Mother, Black Daughter (1989) highlighted issues affecting the Black community in Nova Scotia.
Clement Virgo is a contemporary Canadian filmmaker who created popular movies such as, Rude (1995), Love Come Down (2000), and Poor Boy's Game (2007). Tourino states that Virgo is "the most prolific and recognized African-Canadian director, he is, in a sense, our Spike Lee."
Currently, "two of the largest collections of African-Canadian cinema reside at the York University Library in Toronto and at the National Film Board of Canada libraries in Toronto and Montréal," says Tourino. It is a testament to the students of York, and Canadians at large that the Black film industry is an important aspect of our past, present, and future.
There have been several initiatives to showcase the growing Black film industry in Canada. For example, the Canadian Black Film Festival was launched on September 25, 2009. The goal of this festival is to raise "the profile of global films and filmmakers of African descent, with special emphasis on Canadian culture and content."
Likewise, on February 5, 2011, the Ontario Black History Society launched its first annual Black International Film Festival. Both organizations are bringing awareness to the growing Black film industry in Canada with the hope of inspiring young creative talent. The Ontario Black History Society is currently organizing the 2012 Black International Film Festival.
Warren Salmon, president of First Fridays, promotes the Black film industry by showcasing trailers in addition to having filmmakers speak about their work. First Fridays is a community activity club that organizes monthly events focused on raising awareness, networking, and information sharing in Toronto and throughout North America. According to Salmon, Black films get the bulk of their recognition through word of mouth.
Although there have been great strides in Canada's Black film industry, there are still some problems plaguing this industry today.
"I think that one of the challenges is finding the funding and the resources to make these Black films," says Salmon. "I mean, look at someone like George Lucas. He tried for years to get Hollywood to buy into his new movie."
Lucas' new project, Red Tails, tells the tale of the Tuskegee Airmen who were a group of Black pilots during World War II. Red Tails draws on many characteristics of the classic combat films that Hollywood produced during the 1920s, and continue to produce today. The only difference is that this film has an all-black cast.
George Lucas started working on Red Tails in 1988 but was unable to obtain Hollywood's approval for funding. Executives stated that they didn't know how to market a film such as Red Tails. However, in the 1980s, over 11.7 per cent of the population was African-American. Surely, if Hollywood wanted to produce the film, they would have advertised until they found their market. However no such attempt was made.
Lucas believed that Hollywood didn't fund his movie because it featured an all-black cast. Ultimately, Lucas used $37.8 million of his own money to fund the film.
For Salmon, Hollywood's reasoning was not valid.
"To a certain extent, that's just an excuse they give," says Salmon. "If you don't try to make a film like that, how do you know it won't work? [Red Tails] is the first Black action film out there and it made millions in its first week. I think that's a good start."
Contrary to Hollywood's prediction that there was no market for the film, Red Tails came in second at the box office in its opening week. This shows that there is an audience who is interested in films showcasing issues concerning the Black community. Red Tails' success proves that the Black film industry is financially capable.
The current social climate, the emergence of new technologies, and greater awareness of Black culture will facilitate this. With websites such as Kickstarter and indieGOGO that allow filmmakers to showcase their work, there is no telling where this industry will end up. I guess, we will have to watch and find out.