The current climate present in society embraces normality and rejects differences, especially regarding people with disabilities. Disabled people are often viewed as a productivity drain in a world of hustle culture and '#girlboss' narratives perpetually pushed onto individuals and workers. Thus, neurodivergent people learn to mask their traits and conform to the requirements of general society to be deemed 'worthy,' even at the expense of their health.
I was seventeen when I was officially diagnosed with Autism Spectrum Disorder. Though I have made great strides in being comfortable sharing my identity, I still struggle with shame and feelings of inadequacy that have been attached to my neurological label. The idea that I am an ugly, unlovable 'weirdo' is the narrative I have been fed my entire life. It seemed like others knew I was autistic before someone bothered to tell me; I had always thought there was something wrong with me that I was just too dumb to fix.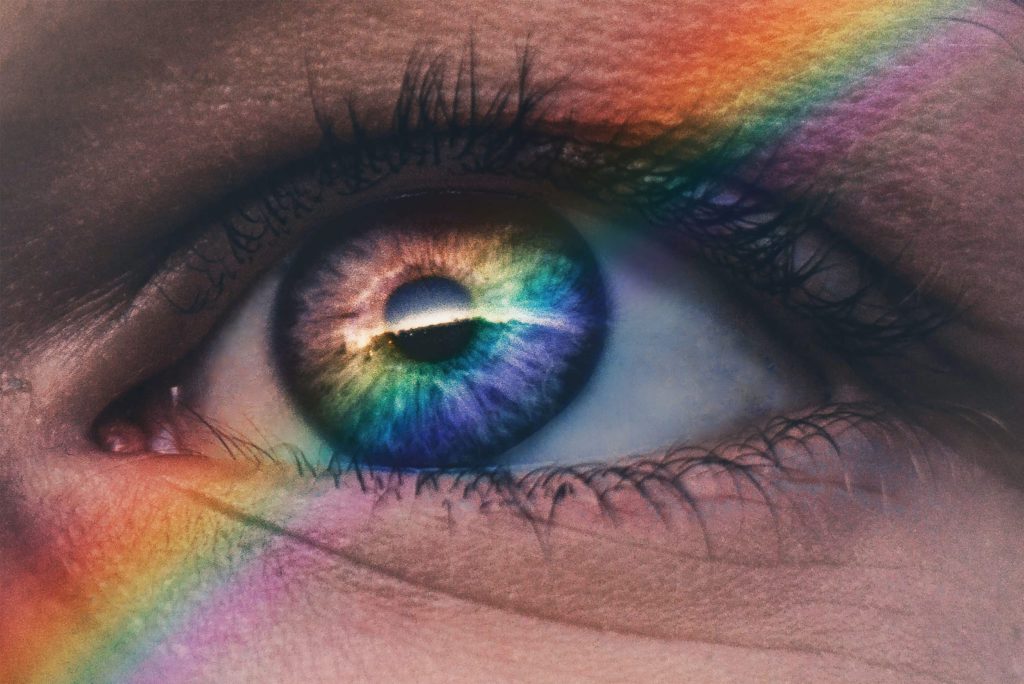 Masking is a term used to describe the process of hiding one's natural reactions and processing to disguise one's neurodiversity. For an autistic person, it often involves masking traits such as stimming (a movement to process sensory stimulus), forcing social cues such as eye contact, and staying in an environment that can cause sensory overload to be included in activities partaken in by their peers.
Society struggles to recognize the existence of young autistic girls but is almost incapable of acknowledging autistic women. I often feel erased or looked down upon, for I feel I am viewed as somehow younger than my peers, despite being consistently called 'mature for my age' as a child. For myself and many autistic women, our existence is a paradox. We are told we must be 'sexy' to fit the patriarchal definition of a woman, but that our disability cancels out any attraction we contain and instead desexualizes us, ostracizing us from the mainstream.
This ostracization of autistic women contributes to the horrifying reality many disabled women face: a higher risk of encountering violence. According to a study by the Government of Canada, disabled women are between 1.5 to 10 times more likely to experience forms of violence than women who are non-disabled.
Health Care and Ableism
Since my diagnosis, I have often faced a question many autistic people encounter: "Will it help or harm me to disclose my identity?"
Unfortunately, this internal battle is not immune to medical settings. I have consistently disclosed my disability to healthcare professionals out of necessity due to my struggle with hypersensitivity to pain. Sadly, providing this information has led to doctors invalidating my pain, calling my reaction to procedures "dramatic", and asking "how do you ever plan to birth a child?", painting my pain as imaginary and reducing me to my reproductive organs. I have also experienced doctors dismissing my concerns and infantilizing me by discussing my health with my mother as if I wasn't in the room or not competent enough to contribute.
Institutional Invalidation
York University's Student Accessibility Services (SAS) has been helpful to me throughout my academic career. However, I am often left feeling isolated after advocating for my needs. When I arrived at university, I was told I would not be provided remotely close to the same accommodations I accessed in high school, as my symptoms were not deemed 'severe enough' by my case coordinator.
Autism in women presents differently than Autism in men, and the diagnostic criteria is primarily based on male neurology. This reality means women and trans and non-binary people are often left underdiagnosed and undersupported. In my case with SAS, since they have not witnessed my frequent meltdowns, the time I take to complete assignments, or felt the way I do when fluorescent lights are invading my senses, they could only see a 'high functioning' autistic woman who should push herself harder to reach academic success.
Education: A Life-Saving Necessity
Major shifts need to be made in education surrounding Autism Spectrum Disorder to create a safe and inclusive culture, especially for autistic women, trans, non-binary, and two-spirited people. Through changes like schools teaching neurodiversity as difference rather than devaluing, to jobs having a more inclusive hiring process that doesn't penalize autistic traits, such as eye contact discrepancies, society can better accept neurodiverse people.
It is crucial that Canadians of all ages, especially those who work in healthcare positions, are adequately educated on autism, how to be accommodating, and how to provide the quality of respect and care every person deserves. Autistic perspectives must be valued in these conversations to ensure they foster positive change.
Though my neurology is an added barrier due to dominant ableist norms, I should not have to minimize myself to accommodate for other people's ignorance. Autistic women must be noticed, accepted, and listened to in a way that ensures our safety and values us as an integral part of society.
I hope that one day I will never again feel the need to apologize for my identity as an autistic woman.