Online shopping has been one of the new habits we've formed as a result of the pandemic. While this may have worked in the favour of giant international businesses, for local businesses COVID-19 has been a time with many challenges that threatened their existence.
As a result, Fittedfast, a student-led startup, became an innovative solution to help the local community remain resilient in the face of adversity. In what is described as the "Uber Eats for clothes for local businesses here in Toronto," Fittedfast's mission is to provide local businesses and their customers a solution to shop from home with fast delivery, all for $10.
Founder and CEO Keturah Osinde — who is also in her final year at the University of Toronto (U of T) double majoring in ethics, society, and law along with urban studies — created the business from her "love of technology and the city."
Due to COVID-19, local store closures in Toronto were rampant. In response, Osinde created an e-commerce platform for these stores to also "bridge the gap between online and in-store shopping with hopes of levelling the playing fields between local businesses here in the city with giants like Amazon or Walmart."
"So many local businesses have amazing stories to tell that gives them a face to their brand," Osinde says.
Geanie Luu, the creative director of Fittedfast, states, "It's the diversity in the stories, the products, and the people. You are bringing home all of that with you," regarding the value of shopping locally instead of internationally.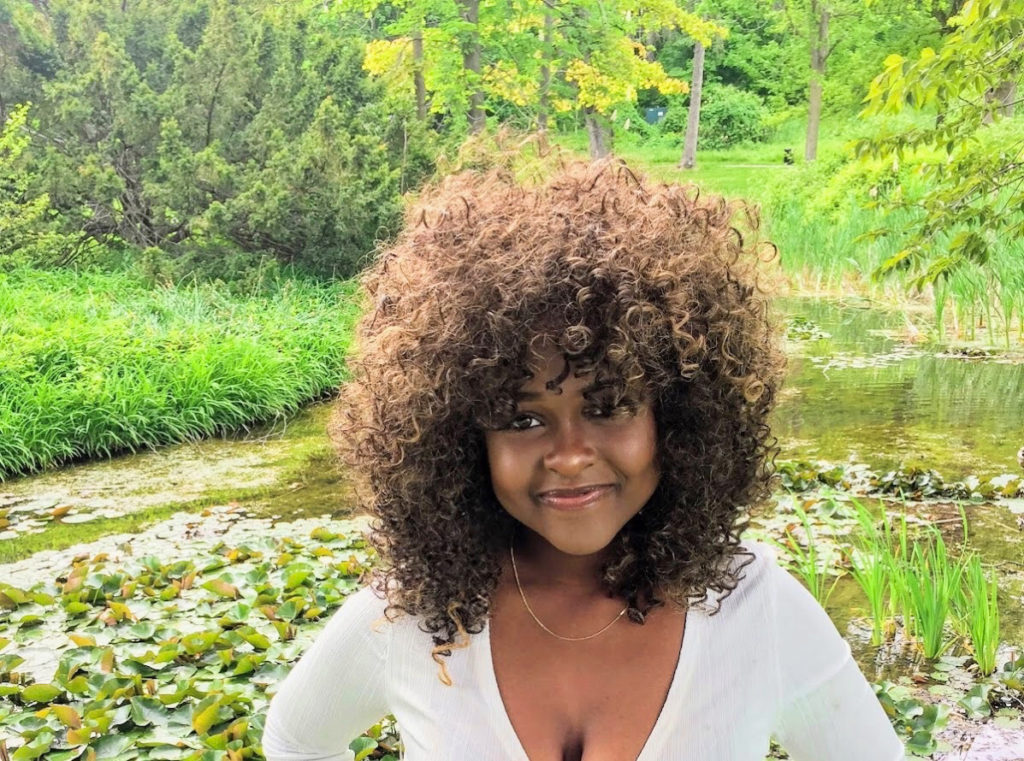 (Images provided by Keturah Osinde)
For shoppers like Ishra Haq, second-year public policy student at U of T, shopping locally also means having more options. "Due to the pandemic, this has been restricted and I think more consumers are missing the personalized experience of shopping local," Haq says. 
Osinde and Luu, along with their Lead Programming Engineer Ahraanei Krish, have made their business so that delivery times range from same-day delivery to three days, depending on the distance.
Customers can create an online profile and then connect with local businesses to shop from various categories such as accessories, clothes, shoes, and makeup.
Fittedfast also emphasizes the environmental benefits of local e-commerce. "International shipping is actually associated with heavy emissions. For example, Amazon delivery produces roughly 19 million metric tons of emissions per year just off transportation," says Osinde.
Since distance between merchant and customer is closer when they have mutual geographic communities, not only does this add to customer convenience, but toxic emissions are reduced. "Fast-fashion brands like H&M and Zara are also destroying our communities through plastics and other non-biodegradable materials," says Osinde.
As one of their core values, Fittedfast aims to maintain a strong commitment to the community in Toronto because for every $100 spent at a local store, $68 is invested back into the community versus roughly $40 when shopping with national chains.
"There's a special feeling that you get from supporting a local business owner that is intangible and I feel like you have to be fully immersed in the experience in order to appreciate what this lifestyle will offer," Luu says.
"Roughly 32 per cent of the employment sector here in Toronto is associated with retail stores so shopping locally keeps many of us employed," Osinde states.
Fittedfast also allows merchants to create a personalized storefront that is coherent with the mission of their brand at no cost to the merchants as a way of giving back to the community due to COVID-19's business impacts.
"Shopping locally is more ideal in terms of reduced delivery times, having access to unique clothing which may not be possible with international brands, and better customer service," Haq says.
"We're challenging the status quo and there's so much growth in this line of work," explains Luu.
At this moment, Fittedfast is operating only in Toronto but the business plans on expanding their services to the GTA in the upcoming year.