Originally founded in 2007 as the York University Rover Team, the York University Robotics Society (YURS) is advancing robotics and has their sights set on several goals for the future, adding to their list of accomplishments.
The YURS is an organization dedicated to educating and promoting robotics and mechatronics in the community, as stated on their Facebook page.
"At YURS, we aim to provide students the opportunity to explore the field of robotics by learning and developing their skills in a safe and comfortable environment," says Adam Silverman, third-year computer engineering student and president of YURS.
While the YURS is open for anyone to join, Mastafa Awal, Rover Team lead and third-year computer engineering major, says his field of study really helps with robotics.
"I apply many of the concepts that I've learnt in classes, such as circuits and programming," says Awal. "The things I learn in robotics actually also help me in my coursework as well, since a lot of the time you're doing more advanced things at the club."
The YURS consists of two groups: the Sumobot Team and the Rover Team. Each one works towards separate projects and goals, as well as competing in different competitions that require separate skill sets. Each team is also responsible for their own set of tasks pertaining to the robots they work with.
"The Sumobot Team is geared towards those that are new to robotics, whereas the Rover Team has a much higher focus on teamwork," says Awal.
The Sumobot Team is geared more towards education and builds small, palm-sized robots that aim to push others like it out of a small arena, while the Rover Team is currently working on the club's Mars rover.
The Sumobot Team, which placed first at the McMaster Sumobot Competition, places heavy emphasis on the use of microprocessors, a piece of technology that configures arithmetic and logical expressions among other functions, essentially allowing a robot to think. These bots use a simple circuit design that can be tweaked and modified in order to perform more tasks.
CAD, which stands for computer-aided design, is used to design an enclosure, which protects both the robot from accidental damage, as well as the operator from any mishaps while the robot is in movement.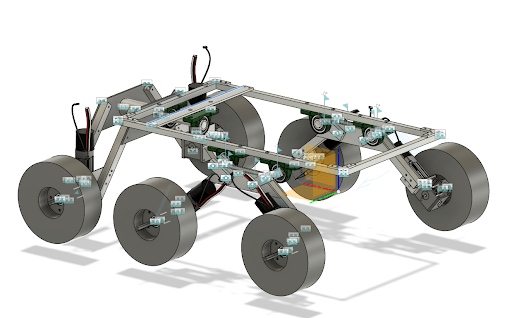 "An enclosure is generally the housing for electronic components. On the Sumobot, this is 3D printed based on whatever students' decide to design. On the rover, it is made out of polycarbonate, which is a kind of plastic," says Silverman.
The Rover Team consists of four subdivisions: Software, Science, Electrical, and Mechanical. This is an ongoing project from year-to-year, allowing the whole group to focus solely on the rover and give the project the attention it requires.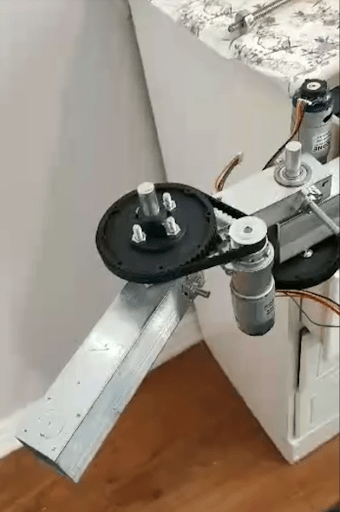 Members working on the Mars rover include team lead Mastafa Awal, president Adam Silverman, mechanical lead Romina Bahrami, software lead Ibrahim Abdul Hammed, and science lead Jasmine Jhuman.
The Software team is responsible for writing the code that allows the rover to carry out its various functions. The rover can be teleoperated from a distance of up to one kilometre away and is programmed by using multiple coding languages including ROS, C++, and Python.
This team primarily works with an artificial intelligence technology known as computer vision that allows computers to process and interact with the virtual world. In conjunction with this, a mathematical sequence known as inverse kinematics is also applied, acting as a control system for the arm, aiding with operations related to equipment servicing.
"The rover must wirelessly send all telemetry data required to control the rover remotely such as camera feeds and sensor data. Some tasks also have autonomous components, which require the rover to travel between GPS coordinates by itself, while avoiding obstacles," explains Silverman.
Any research or experiments necessary are carried out by the Science team.
The Electrical team designs all hardware that is utilized on the rover — a good portion of which includes circuits. They are also tasked with carrying out power distribution, motor control, and radio direction finding (the technology used to locate an astronaut).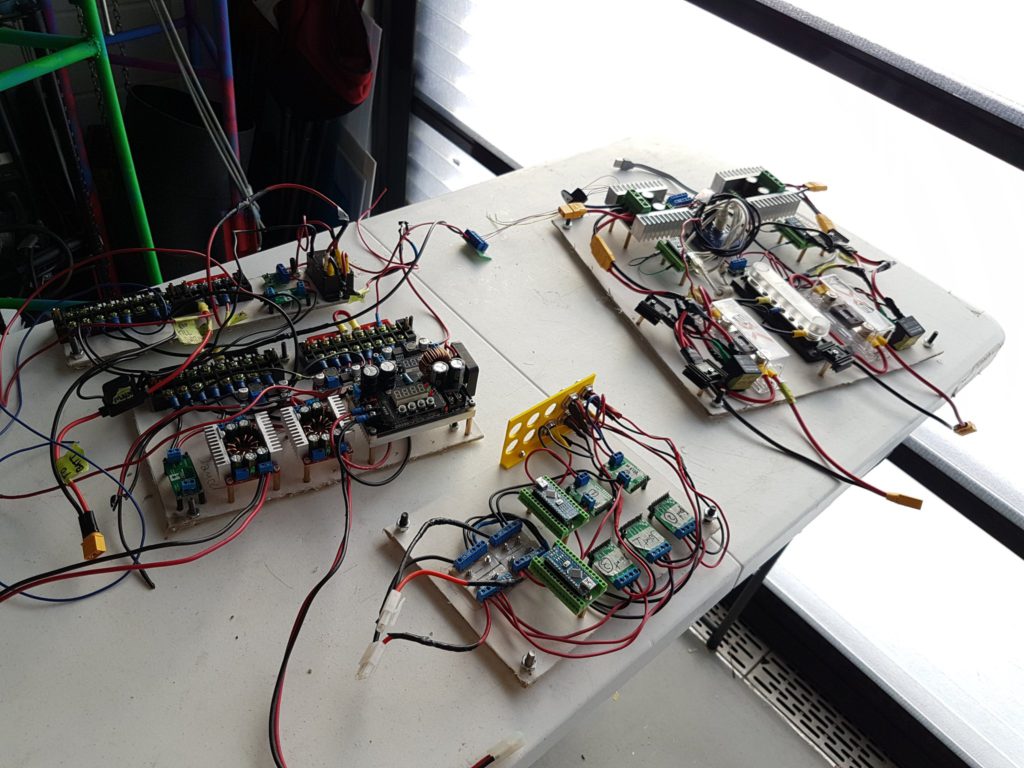 The final subdivision for the Rover Team is Mechanical which creates the blueprint and constructs the rovers that are used in competitions.
"Our Rover Team is currently hard at work preparing for our upcoming competition in August," says Silverman.
The competition in reference, The Canadian International Rover Challenge, occurs annually in Alberta where university students compete against each other with the rovers they've built.
"Essentially it's a competition that mimics tasks that one would find on Mars," says Awal.
Objectives for this competition include searching for extinct and extant life, search-and-rescue, manipulating and switching buttons, as well as other broader elements such as collaboration and exploration.
In the past, York's Rover Team has won the University Rover Challenge twice in the years 2007 and 2013. Their Mars rover currently sits disassembled in the houses of its members.
"In the summer, once vaccinations ramp up and it is safe to do so, we plan on conducting integration testing with the rover to make sure that all the parts we made separately work well together," says Silverman.
YURS has attended events such as NASA's Lunabotics Mining Competition at the Kennedy Space Center in Florida, the Mars Society's University Rover Challenge (URC) in Utah, the Canadian International Rover Challenge (CIRC) in Alberta, and the Centre of Surgical Invention and Innovation (CSII) in Ontario.
YURS is still running during the pandemic. Silverman indicates that the Sumobot Team has been a roaring success this year as the club continues teaching people about the fundamentals of robotics virtually, adding that they have been able to completely shift their meetings online.
"We have been able to split various rover tasks and have our members build parts in their homes. Manufacturing has been simplified and makes use of 3D printing and other easy-to-make methods," says Silverman.
As for the Sumobot Team, Silverman explains that they have shifted into a method where members purchase their own parts and follow along with experienced mentors, while always welcomed to ask questions.
In terms of goals, and met milestones, Silverman states that the design for the drive and arm system have been completed and are currently in the manufacturing phase. He adds that the capstone teams are now working to develop the graphical user interface, soil collector, and wrist modules.