Marsha Greene and Annmarie Morais are two incredible and established York alumni in the film industry, who are currently working as showrunners and creators of CBC and BET+'s new television series, The Porter.
Premiering this past Monday on February 21, the series centres around two train porters in the 1920s, as we follow their lives and their family's and friends' stories, telling inspirational and educational stories of pan-Black Canadian history.
The Porter went through many stages of production as a result of COVID-19, with Greene explaining how their pitches came together just as the pandemic was ramping up speed in March of 2020, and that having to shut it down then felt like "maybe the final kick at the can."
Despite the setbacks, the first season of The Porter was created and finished in time for its premiere during this year's Black History Month. Morais and Greene say that it is "surreal" having the show's first season finally come to fruition, adding that it still feels like an ongoing process as they work on possible developments for a second season.
The Porter is inspired by true events in Canadian history without it being a retelling of a specific story. Greene states that one of the great parts of telling a fictionalized story is that it "allows us to touch all of these different pieces of history that haven't been told."
"It wasn't just our intention to make this a historical record, or else we would have made a documentary — we made a drama," says Greene. "And so, we want it to be exciting and sexy and bold and heartbreaking at times— all of these things." Greene goes on to say that they hope audiences tune into the show because they enjoy it, not only because it's important. 
"I think a lot of the importance or the significance is really righting that wrong and shining a light on these men and women and communities all across Canada, that put blood, sweat and tears in the ground, for progress, for civil rights, and for ripping up the founding of the country, in many ways," adds Morais.
"I think it's important to tell all the denied chapters of history in our country, in the nation — and the stories or the kind of the contributions of Black Canadians have been really, woefully unspoken and untaught," Morais continues.
On the topic of Canadian content, Greene says that its definition begins in the writers room and having Canadian screenwriters involved in the project. "It starts at the page, and then all of these other things start to come into it, which is why I feel like with Canadian writers is where it begins."
Greene goes on to say that The Porter looks to explore not only historical, but also modern national, local and personal experiences of Black Canadians.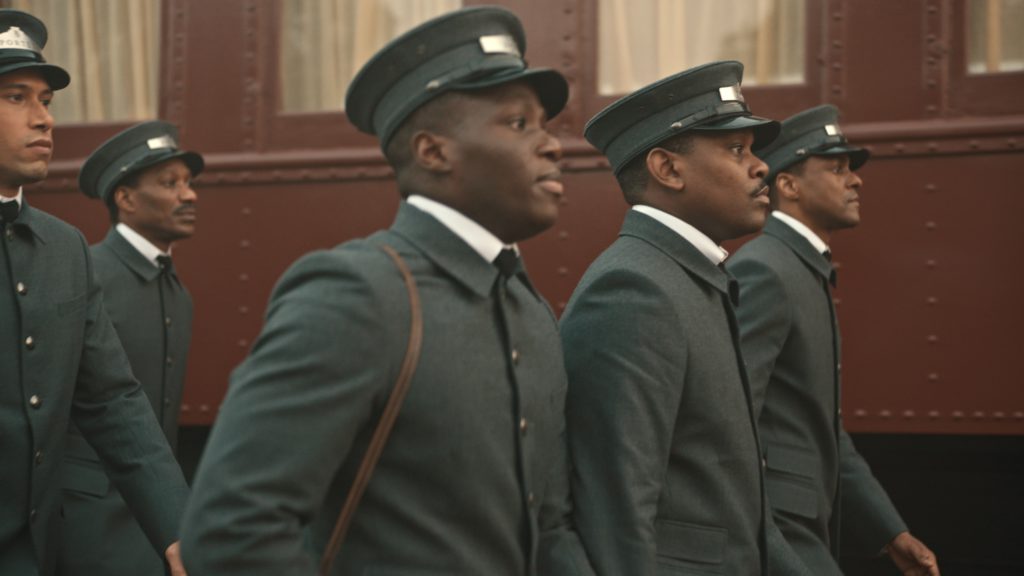 "For example, we have this kind of Caribbean influence in the show, which is very, very common here, and certainly in our own lives and in our own backgrounds. So, bringing that in and having the dialect and things like that was really important to us — it felt not only true to the history, but just true to our experience, our modern day experience of being Black in this country."
Greene stresses the importance of sharing inspirational stories of Black joy, especially within their new series. "The purpose of the show was to go home with the porters, to go home to their families, and see just how they live — not how they just survive. And I think it's really important for us to celebrate that, while still, of course, keeping an eye on where we go from here."
Morais concludes beautifully by stressing the importance of media showing stories of Black joy because of how prevalent images of Black oppression are within news and entertainment.
"Suffering is all often the story that leads, and that is part of our narrative, that is part of our daily experience — you are not blind to that. But what sustains us is hope, and joy, and love, and faith. And these things have carried sort of our ancestors, they carry us still. So, to define us fully, as soon as we are fully in existence, on screen and off screen, is to really acknowledge us in the world."
The Porter can be found on CBC TV or streamed on CBC Gem.