The York Lions shut out the Waterloo Warriors 2-0 in field hockey Sunday afternoon to earn their second win in two days.
After an intense 2-1 victory in Guelph on Saturday, the Lions were able to take care of business at home, holding Waterloo to just one shot on net in the final three quarters.
"We actually battled," said Head Coach Zeeshan Minhas in a post-game interview with Excalibur.
"I know we had a game yesterday, and it was a hard-fought battle too, but today, I think there was a lot of grit on the team, and it seemed like they wanted it."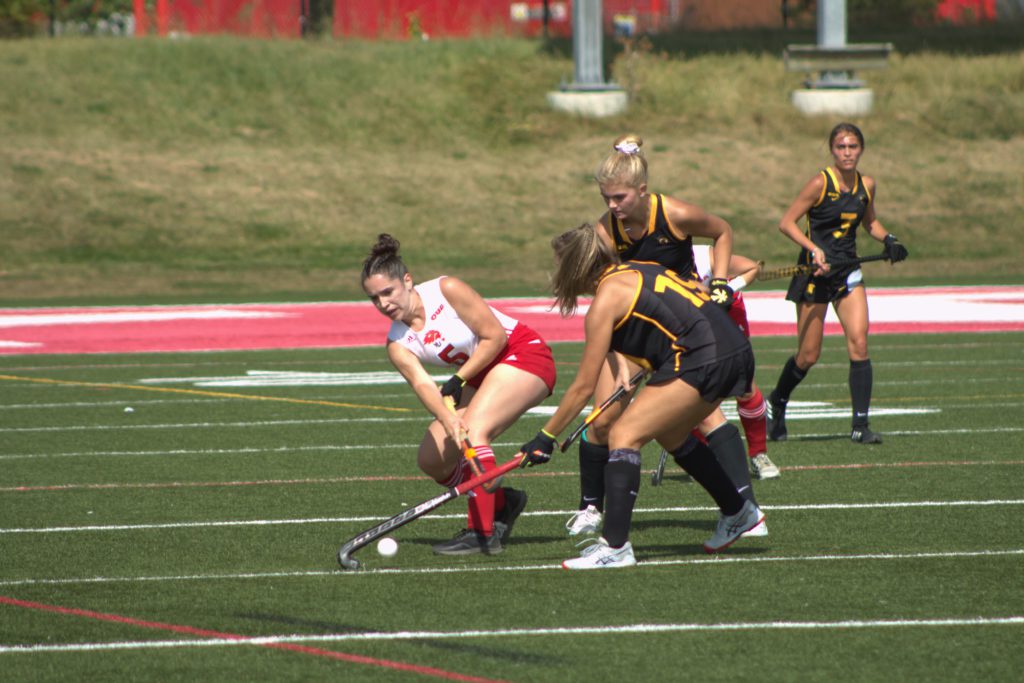 Less than a minute into the game, Forward Juliet Redelaar netted her third goal in four games to open up the scoring.
After two penalty corners given to the Lions, Midfielder Abby Thompson was able to capitalize and sneak her first goal of the season by Warriors Goalkeeper Marley Dowling. York went up by two and played soundly in the fourth quarter.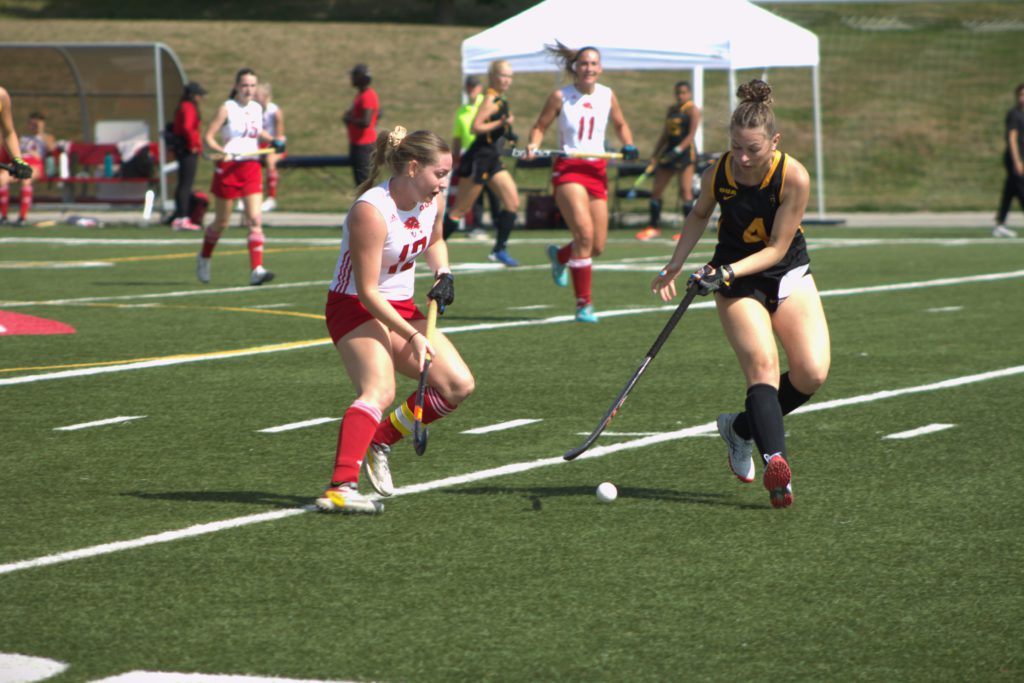 The Lions are off to an impressive 4-0 start to the season.
While the team has been remarkable, Coach Minhas emphasized that there is plenty of room for improvement given how young the team is.
"It's a work in progress in terms of their skill. They were, a couple of times, off-position, off-the-ball, but those are tactical things which come on a young team," he said.
After handing Waterloo their first loss of the season, York remains the only undefeated field hockey team in the OUA league.
The Lions will play a doubleheader against McGill on Oct. 1. The first game will be at 11 a.m. and the second will be scheduled for 3 p.m.