Wayne Hudson
Sports Editor
The common belief about athletes, especially football players, is that they are hard-faced and narrow-minded individuals. Unfortunately for the believers of that well-worn stereotype, Jordyn Moore of the York Lions completely proves otherwise.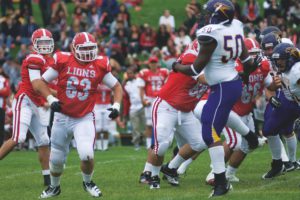 Moore, otherwise known to his teammates as "Baby Face", came from the hard-hitting Donald A. Wilson Gators football team located in south Whitby. He was recruited by the York Lions because of the size, speed, and durability he offers any offensive line that he is a part of.
From a young age, Moore never imagined that he would have the chance to play football at the university level, and he is still humble about the opportunity. Although he has not been a Lion for long, he appreciates what the coaching staff has already taught him.
"Football's a game of emotion," says Moore. "You just have to want it, want to win, want to fight. A lot of the game is played with heart; you just have to want to fight."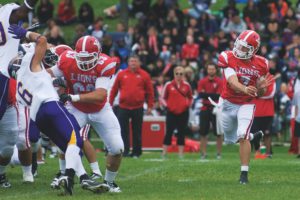 Although the lineman shows signs of growth since joining the York congregation, he admits that he is still getting used to making the adjustments.
"This level is completely different," Moore says. "The game's faster, [players] hit a lot harder, and there's a lot more talent." He admits that though they are seen as underdogs by many, it takes a lot to be a Lion and he is proud to be one.
Even though academic and athletic pressures could cause a lot of stress and tension, Moore keeps his eyes clear with possibility. He is majoring in business and financial economics. However, ultimately he wants to become a teacher—helping shape youth and hopefully having some laughs along the way.
And he has other things on his list of priorities. Moore wants to meet new people and expose himself to a variety of things, most of all, experience. In other words  Moore wants to destroy that football stereotype of ignorance.
But none of this distracts Moore when he is on the field.
"Nothing else matters, you have to get out there and do it for the team," he says. "It's about trying as hard as I can to help me and my teammates win."