As cabin fever continues to plague us, the Ontario government announced on Friday, February 19 that stay-at-home orders will continue for at least another two weeks, to the dismay of most. Following suit with Toronto in this extension of stay-at-home orders are Peel Region and North-Bay Parry Sound, announced Premier Doug Ford.
York Region, on the other hand, will be able to move into colour-coded zoning, as they progress into the red zone starting Monday, February 22. This comes after recommendations from York's medical officer.
Impositions of the red zone include limiting indoor gatherings to five people, and outdoor gatherings to 25 people. Restaurants and bars are permitted to have ten people dining inside with a maximum of four people per table. Gyms are also permitted to open in this zone, with a restriction of up to 10 people indoors.
Trips outside the home are, however, strongly encouraged to remain within the bounds of essential needs, such as exercise, work, school, or getting groceries. Additional red-zone restrictions can be found on Ontario's COVID-19 website.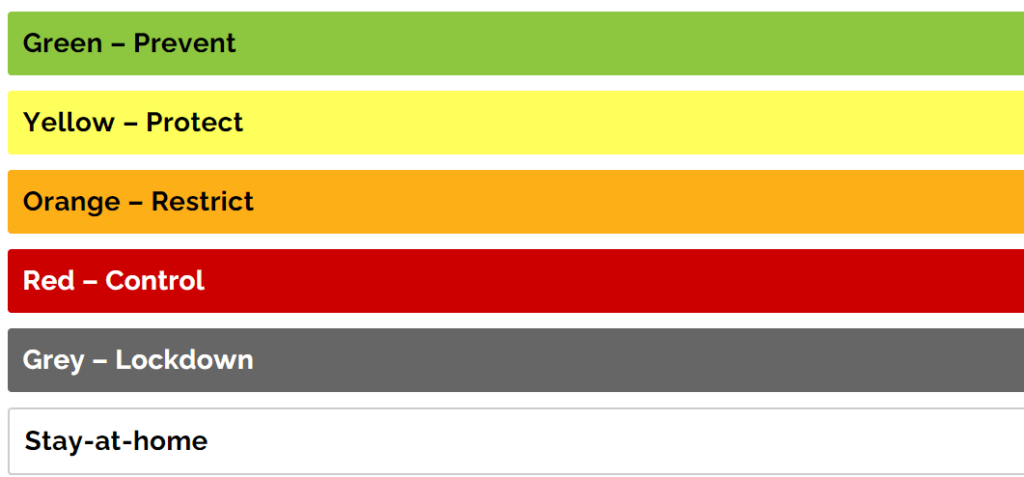 For those still under stay-at-home orders, they can expect to remain under such conditions until at least March 8, 2021.
"These are difficult but necessary decisions, in order to protect against COVID-19 variants and maintain the progress we have all made together," stated Deputy Premier and Minister of Health Christine Elliott.
First-year medical student at the Michael G. DeGroote School of Medicine, Diljit Gill, offers his sympathies as well as some advice for keeping spirits high during the extended lockdown.
"I understand and sympathize with all of our fellow Canadians who are persevering through COVID-19 public health measures set in place by our government. In preparation for the following weeks, I encourage local communities to continue supporting one another," says Gill.
"I encourage everyone to continue trying to maintain healthy lifestyles despite the obstacles and constraints set in place by COVID-19 public health measures. A great tip for finding motivation to exercise is planning socially distanced walks with members of your household, family, friends, or neighbours depending on the COVID-19 zone your region falls into."
The decision to extend stay-at-home measures comes after an analysis by public health officials and local medical officers. While Peel and Toronto have seen reduced case numbers, reports indicate that they are still too high to be considered safe, with rates of 83.4 cases per 100,000 people for Peel and 67.9 cases per 100,000 people for Toronto as of February 19 — both above the provincial average.
Federal modelling projections also warn of a third wave — with cases touching 20,000 per day by mid-March — if restrictions are lifted too soon and the population reverts to its normal activities.
Akash Sharma, a fourth-year computer science student, shares his concerns of stores keeping up with inventory if a third wave does find its way to us.
"Standing in lines for essential items is the worst. As variants come up with more and more cases arising, there is more fear and panic. This makes shopping for items more difficult due to unstable inventory," says Sharma.
Officials state the additional two weeks will also allow schools to solidify their plans in terms of reopening safely, especially amidst the panic of the super-contagious variants that are now a growing concern.
Public health officials have identified approximately 700 cases of COVID-19 variants all across Canada, leading to further urgency as the nation trudges through its already concerning vaccine drought.
At this point, the variants detected in Canada are mostly of the strain originating in the U.K.. There have also been 39 cases of the South African variant discovered, and one case of the strain originating in Brazil.
As of February 23, 2021, Ontario has over 299,000 cases of COVID-19 detected in the population.