The same monotonous routine of moving from your bed to your desk every day is a daunting thought that, this time last year, no one would have guessed to be the reality of the majority of our community only two months later. But alas, here we are — more exhausted than ever (mostly because of the mentally draining life of stagnicity), and stressed about the economy, our health, and our well-being.
Talking about mental health is now, more than ever, critical for our population. For students like Wasifa Noshin, a third-year theatre production and design student, mental health has been a prevalent concept throughout her life — something that I'm sure many students find relatable.
"My perspective on mental health has changed quite a lot over the past few months and years," Noshin says. "When I was younger, I would always put my mental health on the back burner even though I was simultaneously struggling with multiple mental health struggles of my own and I chose not to prioritize it."
With Noshin's perspective on mental health shifting throughout her life, it begs the question of whether mental health is more prominent now, or whether it's just talked about more.
Assistant Professor Jeffrey Wardell, who specializes in substance-use behaviour, says that some mental disorders, such as depression, may be on the rise.
"There's some debate as to what might account for apparent increases in the prevalence of mental disorders — it may be that the mental health issues are becoming more prevalent, but it may also be that more people feel comfortable talking about their mental health and are more likely to seek out a diagnosis and treatment because of increased awareness of these issues," Wardell says.
In addition to this, Wardell notes that mental health disorders may be more easily recognizable than they used to be — even the definition of mental disorders has changed over time. "Overall, it's complicated," Wardell says, "but at the end of the day I do think there's a greater recognition of the prevalence of mental health issues and more public discussions of these issues, which is an important change."
"I think that new medical diagnoses are kind of like new motorways — build them and cars will fill them up."
In regards to reducing stigma, Professor Marina Morrow of the faculty of health says that, in a positive sense, perhaps the reason for higher diagnoses is the "decreasing stigma around mental health for some forms of mental health problems," most prominently with depression and anxiety. In addition to this, Morrow notes that the more normalized the language, the higher the possibility that people are "always influenced by our social and economic context," where "people are more likely to use the language of mental health as a way of expressing any kind of distress."
Echoing these sentiments, Professor Megan J. Davies of the department of social science, who is also involved in Madness Canada, adds, "I see a whole new focus on and interest in mental health and addictions. Though for sure there is a widespread distress now during the pandemic, I think that new medical diagnoses are kind of like new motorways — build them and cars will fill them up."
For Noshin, mental health troubles stem from her busy life — something she says she has developed through societal values. "Part of the issue I think stems from the culture that I'm a part of: the hustle and grind culture — this culture promotes ambitions, yet with a huge flaw. The flaw is that our ambitions, accomplishments, and success comes at the cost of our health and mental health.
"We live in a world where being a part of this culture has resulted in me compulsively checking my emails, social media, and phone notifications at 12 a.m. instead of getting proper sleep — the stress of living up to my bar of accomplishments and having to increase it every time by coming up with new and more innovative ideas," she adds. "Meanwhile my mind was struggling beyond repair and I just started losing it in my downtime, and lashing out at the wrong people for no reason."
In a statement from Active Minds at York University (AM@Y), a student-run organization dedicated to providing students a safe space to talk about mental health, they say that society definitely seems to be more comfortable talking about mental health.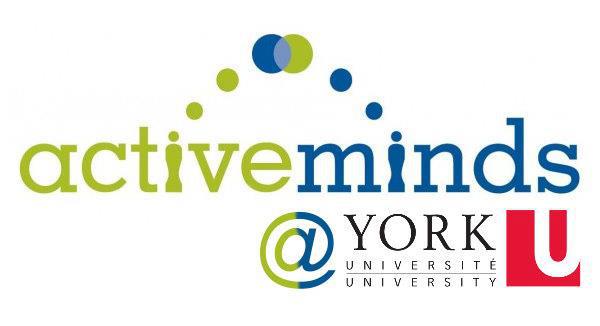 "Mediums like the media are normalizing mental health issues and talking about it, so that makes people more willing to talk about it as well. However, it is important to keep in mind that at the same time there is a rise in mental health issues due to a disconnect," they state.
Regarding the last year, one parched of serotonin, AM@Y adds, "Because of COVID-19, people are feeling more isolated, and this is affecting their mental health. So we would not say it is one or the other; both of these go hand in hand. There is a rise in mental health issues due to a disconnect and we are more willing to talk about them due to the stigma being reduced."
Alongside this, according to a media release published by the Canadian Mental Health Association in June 2020, "the pandemic has caused intense stress and disruption for all people in Canada, and is causing pronounced mental health concerns, including suicidal thoughts and feelings, in various subgroups of the population."
The Canadian Mental Health Association adds that in 2019, 2.5 per cent of Canadians said they had thoughts or feelings of suicide, while in May 2020, that number rose to six per cent.
Alcohol Consumption
Alongside concerns of suicidal thoughts, substance abuse may be on the rise. "There is some research showing that alcohol and other substance use increased among certain individuals early in the pandemic, but again this is mixed," Wardell says.
Wardell's research from the early stages of the pandemic suggest that sound people decreased their alcohol consumption, "probably because they were staying home instead of going to bars and parties," but also others increased consumption to deal with the stress of the pandemic.
The CBC recently reported that Canadians overall have increased alcohol consumption during the pandemic, something that Canada's chief of public health, Dr. Theresa Tam, noted in a statement released on December 31, 2020.
Wardell adds that research has indicated the increase in alcohol consumption has resulted from "depression and social disconnection, as well as being a parent with young children at home, were associated with drinking to cope during the pandemic."
He adds: "There are definitely some risk factors that may make certain individuals more susceptible to experience drug or alcohol problems during COVID-19.
Women and Marginalized Groups
In addition to the pandemic's increased strain on Canadians, a poll conducted by Leger and the Association for Canadian Studies found that the mental health of women has been disproportionately impacted by the pandemic. 
Morrow notes that even the women in her life are experiencing increased hardships as a result of the pandemic. "I even see it amongst a pretty privileged group at the university with my colleagues. Many of them have to be in these meetings all day long and they've got small children they're trying to look after. Their partners may not be working outside of the home or may not be available to support them. They might be single single moms," she says.
Morrow adds: "Statistically we're seeing a lot. I think in regards to Canada, women are giving up their jobs more readily than men and more likely to take on the family responsibilities — and not just at home, but the elder care piece, I think is huge in this as well. The fact that we've got a heightened anxiety around our older population, it's no doubt that women have taken on the care and the concerns on this piece."
"Women are giving up their jobs more readily than men and more likely to take on the family responsibilities."
But, Morrow states, other marginalized communities have also borne the brunt of the stress the pandemic has put on the population.
"I think if you start to look at race and class into that conversation more, there's so many people who just don't have the option to work from home," she says. "Many of those are women who are working in the health care sector or working as migrant workers in the fields and in agriculture, or in factories. Most sectors are also being terribly impacted, but I think it's important to look at all those different factors to best understand the impact of the pandemic."
Davies adds that our elderly population has also faced increased hardships, pointing out the issues of for-profit long-term care homes (LTC) in Ontario. LTC homes have been a huge topic of conversation in the media over the past year, with detrimental issues coming to light amid COVID-19.
"Think about how elderly people with dementia are doubly disadvantaged, and consider what they might do to treat these elders like human beings," Davies says.
Internationally
On the other side of the world, Vipul Singh, an international student remotely studying documentary and non-fiction media production at Seneca@York from his home in India, says that COVID-19 has had profound impacts on his community.
With less regulation and more exploitation, Singh says that life has continued as normal due to fear of people losing their livelihood.
"Most of the people were very, very stressed out and in fear of what they might lose, such as their jobs — my father included," he says. "There is this one mindset that goes around and it's that we have to die anyway, but it's better to die with COVID-19 than from having an empty stomach. Some of the people I know went to work even during the lockdown."
Singh adds that these people would say: "If I have to die, I left because of hunger. If I do not go to work, I lose my job. And if I don't have my job, I won't be able to feed my family."
With this, Singh says that his community has returned back to normal. "It does not seem as if there is a pandemic going on. There are crowds on the street, nobody actually cares about a  pandemic anymore in the area that I live, in the state that I live, because everywhere I'm going I see a lot of crowds".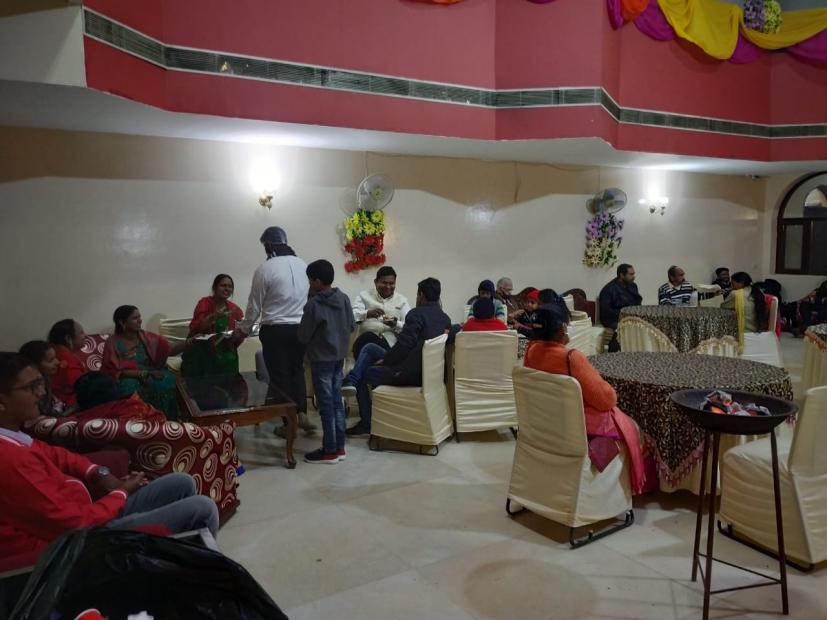 But with life returning back to normal in his community, Singh still attends classes via Zoom, despite the frustrating complication of having an unstable internet connection due to his remote town.
Students and Youth
Singh says with his remote location, his internet isn't necessarily strong enough to get the full experience of a successful Zoom lecture. "If somebody asks if I had to choose between offering classes in person or online classes, I would absolutely go for in-person classes because it has more benefits," he says.
With a lack of social interaction taking hold throughout the world, Children's Mental Health Ontario has reported that there are increased issues with youth mental health and the pandemic response.
When asked about increased issues of mental health in students on campus, the AM@Y states they cannot be certain about the effects on the rest of the community, but note their own experiences have proved to be difficult.
The members of AM@Y have also noted uncertainties have increased their stress and anxiety levels. "We speak purely from our experiences. A lot of us feel an uncertainty due to COVID-19. There is a suspense that makes people anxious. COVID-19 is like a traumatic experience and the uncertainty of it is more likely to make us feel anxious and depressed," they say.
"A lot of us feel an uncertainty due to COVID-19. There is a suspense that makes people anxious. COVID-19 is like a traumatic experience and the uncertainty of it is more likely to make us feel anxious and depressed."
"There will definitely be a long-term impact to the mental health of individuals once COVID-19 is over. And like we said, people feel more of a disconnect that makes them feel isolated which affects their mental health," AM@Y adds.
For some students, such as Noshin and Singh, studying from home hasn't necessarily been more taxing, but it does come with its challenges.
"It has slowed me down a lot, but that's a good thing, I think," Noshin says. "It has really allowed me to step back from the hustle and grind lifestyle. I can really go at my own pace now and it really allowed me to spend time by myself in a productive way."
Singh adds that, despite issues arising with online learning, staying home still hasn't proved to be too taxing.
"In the past two or three months I have become a very relaxed person," Singh says. "I'm the kind of person who hates to be at home everyday — so I'm used to traveling a lot, whether it is going to my friend's house or any other place. Being at home I became lazy, to be honest."
With the difficulties of living in a virtual world, AM@Y says working remotely has made it difficult to gauge the impact COVID-19 has had on the York community.
"There have always been mental health issues, and because of COVID-19, there have been more factors that add on to pre-existing mental health issues," they say. "However, we cannot speak with certainty that students have been facing more mental health issues as we have not been able to reach students that easily because of the online system."
What Next?
Davies says that moving forward there is still room for improvement, in language, such as the stigmatization of the word 'crazy,' but also treating those with mental health disorders better.
"I think overall the greater openness to talking about mental health is really helpful. The stigma is less, but the discrimination against people with mental health differences is no less at all," Davies says. "They are still largely excluded from the labour market, have difficulty finding housing, and don't even get me started on how we treat our elders with dementia."
AM@Y adds that, going forward, they ask the community to be more open in the conversation about mental health. "People should know they are not alone in the issues they are struggling with. Another thing to point out is that if you are speaking to someone it is important to be empathetic towards others' experiences and not to be judgemental or insensitive. It is important to be open and accepting," they say.
"Also, it is important to understand that just even letting people know you're there for them is such a big gesture. Everyone's experiences are valid and real. Some mental health issues can present very differently in different people," they add.
Noshin concurs, adding that everyone is facing their own battles, "and they may not be vocal about it."
With everything moved online, Noshin says she dedicates some personal time to help relieve her stress.
"Some of my outlets include journaling, reading, and catching up with friends," Noshin says. "I really just try to do things that put a smile on my face and ease my mind."
Singh adds that to relieve stress he catches up with old friends, and tries to stay as busy as possible. "I play games, and I started reading a book. I research a lot of books, and then I start reading them."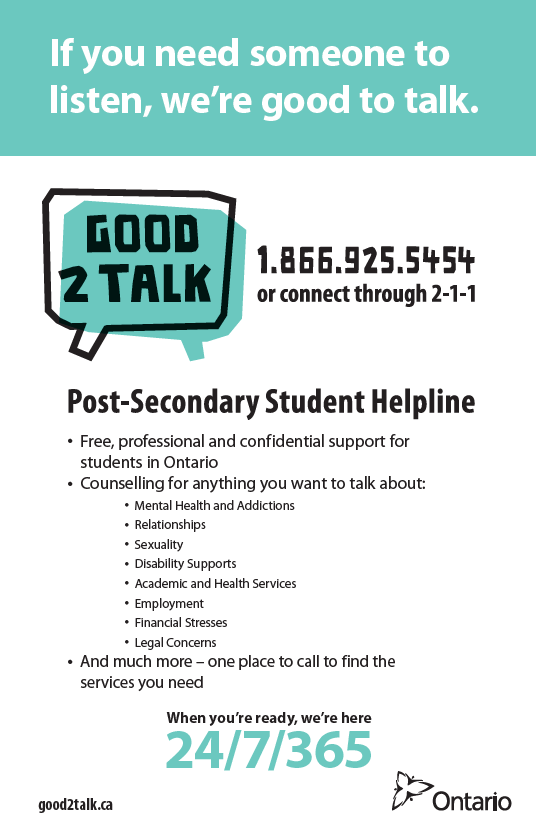 While students may have some outlets for relieving stress, there are still resources available for those who need them.
Wardell encourages more open discussions about mental health and addiction, as it "is important to raise awareness and decrease stigma around these issues.
He adds, "I would want readers to know that if they are struggling with their own mental health or substance use that they are not alone. For students who need someone to talk to, I would recommend the Good2Talk helpline, which provides confidential support services for students dealing with mental health concerns. They can be reached 24/7 at 1-866-925-5454."
Stephanie Chung, policy, program evaluation, and data analyst for Student Counselling, Health & Well-being, says their services, while online, are still available for the community. 
"Student Counselling, Health & Well-being continues to provide service online since the shift to remote service provision in March of 2020," Chung says "Our reception staff are available on a live phone line, Monday to Friday from 9 a.m. to 4 p.m. to support students with general inquiries and setting up meetings with counsellors. Students can access workshops, support groups, and individual counselling sessions through a confidential and secure audio/video platform."