A 2006 study led by Daniel Kahneman and Alan B. Krueger found that people felt more negative emotions during their morning commutes than any other activity they engaged in throughout the rest of that day. That never surprised me, after all, we had collectively decided to start our days packed in dreary trains and buses, all while actively avoiding social contact. The whole routine is and has always been a drag, yet as much as we'd be willing, the commute could never be a time to make friends. 
It's lonely — at least for me it was — day after day sitting in transit spending hours looking down or looking away. Whether I commuted for school, work or even just to spend my day off, the time spent in transit was a long and exhausting haul, especially when I mindlessly scrolled through social media feeds.
I wasn't a reader, nor did I enjoy catching up on my favourite shows first thing in the morning. Yet, when one of my professors suggested I consume shorter content that I wouldn't otherwise have the time for, that felt like an idea I should give a try. Whether it be web series, short films, poetry, or puzzles, going through quick content I curated for myself each week switched up my commute to be quality time I quite looked forward to.
My tip to ending the monotony of the commute is make it your "me time." Have a book to read? Read it on the bus ride. Want to catch up on your podcast? Listen to it in the car. Learning to sew? Bring your yarn on the train. And for those needing leisure-time inspiration or just anything to keep them from staring at their bizarre seat neighbour, here's a list of quick content to help reclaim your commute as a tolerable part of your day.
TO READ: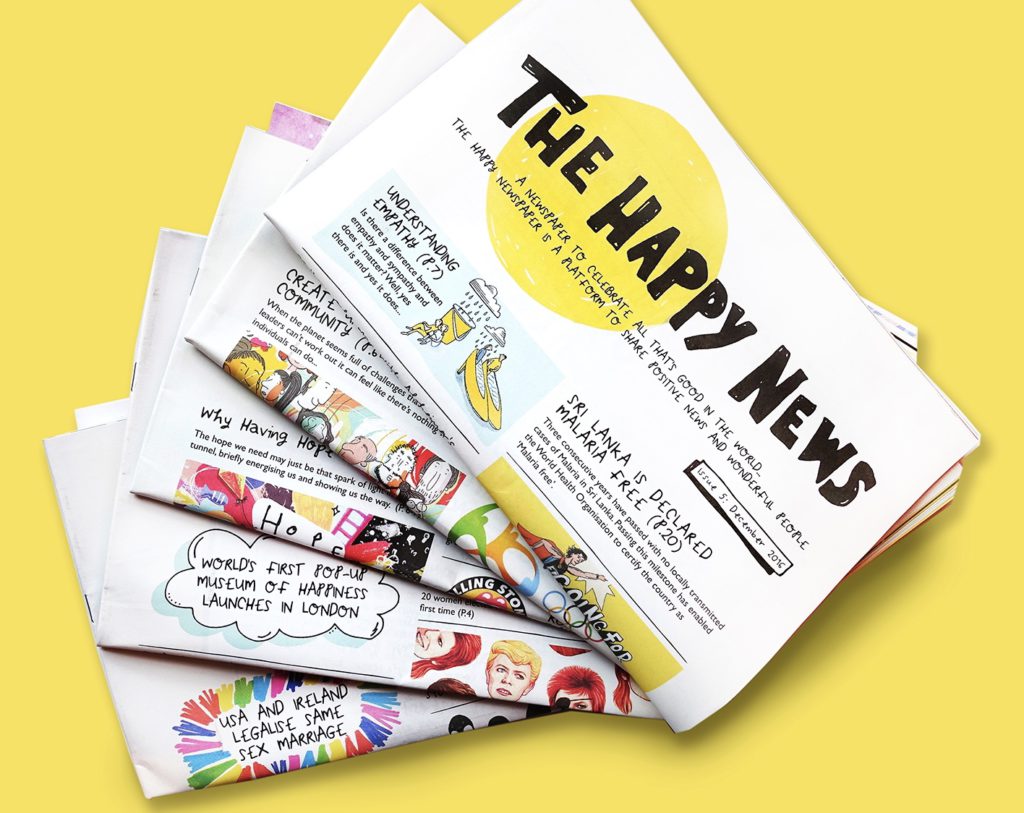 Colourful print issues of The Happy News. (Courtesy of The Happy News)
This publication celebrates all that's good in the world; a platform to share positive news and wonderful people. The 40-page issue is released quarterly, containing happy news which has been collected over a period of three months. Each issue is based around a theme and includes various features, poems, showbiz, food, and more combined with beautifully colourful illustrations throughout. Granted this only keeps you busy four weeks a year, the issues undeniably bring so much joy and important news that may have been sidelined by mainstream media. 
Alternative: Today News Good News Section
For the rest of the year, give this section of Today Show a try. As their tagline describes, it covers inspirational, uplifting, funny, and happy news, photos, videos and more. The show also features a Morning Boost sub-channel of heart-warming videos guaranteed to make your day.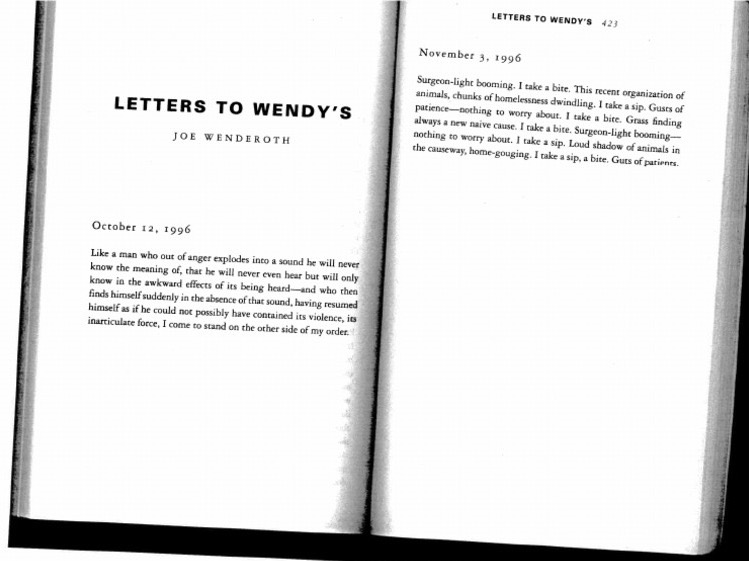 Pages from Letters to Wendy's. (Courtesy of Bhabna Banerjee)
Letters to Wendy's is an outrageous, tragic, genre-bending poetry-style novel written over the course of a year on comment cards from the fast-food chain restaurant Wendy's. Through the letters, the book traces a year in the life and thoughts of an unnamed narrator obsessed by consumerism, relationships, and mortality. If you're a fan of slightly obscure, weird humour, this book is for you. It's not comedy, nor serious, just hilariously poetic. The format — one paragraph-sized letter per page — is ideal for a commute when you're barely awake for narrative yet in need of some humor.
Alternative: Lunch Poems by Frank O' Hara
Lunch Poems is widely considered to be Frank O'Hara's freshest and most accomplished collection of poetry. The poems are compelling yet casually composed, for example, in his office at the Museum of Modern Art, in the street at lunchtime, or on the Staten Island Ferry. The brilliant collection of short poems is a celebration of life in New York City with art, poetry, music, friends, and movies — a quick read to inspire you to appreciate the crowds and the chaos of being in a city.
TO WATCH: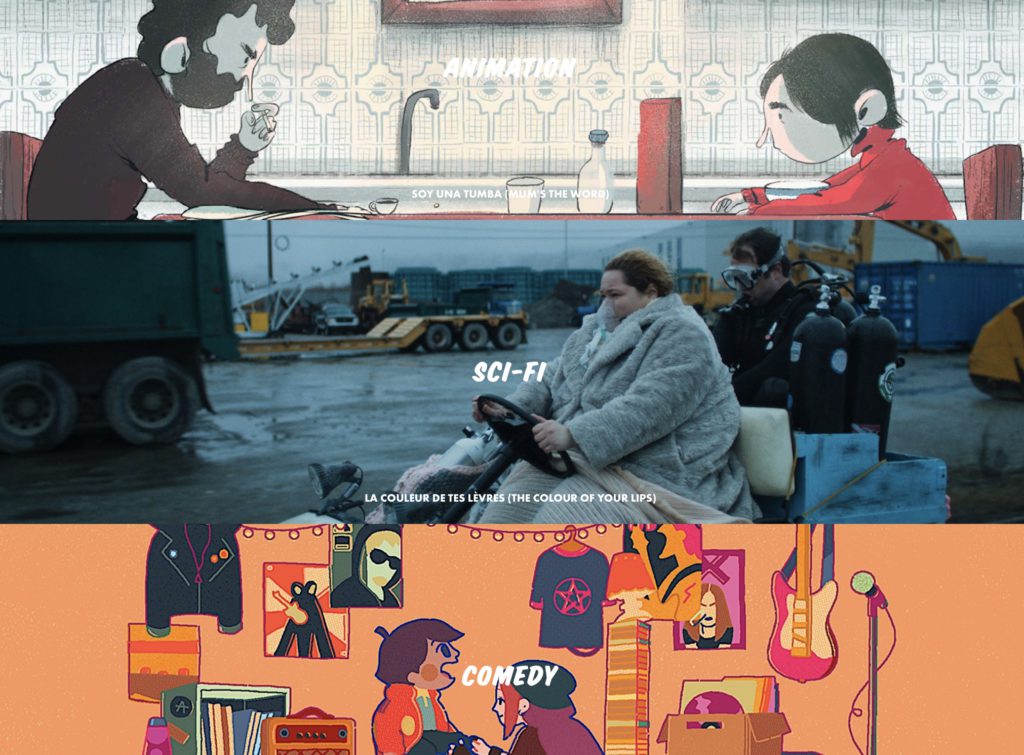 The platform hosts a variety of genres for filmmakers to submit and film lovers to watch. (Courtesy of Short of the Week)
In an ideal world, the works of new, young filmmakers are appreciated just as much as big productions on the big screens. Yet, short films remain vastly underrated, and platforms to give them the exposure are scarce. That's what makes Short of the Week invaluable to budding filmmakers and cinephiles alike. Founded in 2007, Short of the Week has become the preeminent voice in online short film curation to discover and promote the new wave of emerging filmmakers creating innovative stories for online audiences. For those unable to escape the pull of mainstream streaming platforms in their free time, this platform might be a great option to turn to on your commute and pay your dues to independent artists struggling to have their unique stories heard. A bonus — the platform boasts a library categorized into genre, topic, style, collections, and country, making it much easier to spend the limited time watching than browsing. 
2.  Comedy Central Stand-Up Featuring
There's no arguing the benefits of laughter, especially (1) at the start of your day, and (2) in a gloomy setting such as the subway, so unless you're a comedy connoisseur, plugging into a mindless stand-up series is a guaranteed fun boost to your commute. My personal favourite has always been the Comedy Central series, featuring the next generation of stand-up stars and serving up quick hits from the up-and-comers. The short, snappy one-liners, however unrelatable they might be, should be good enough for a quick laugh.
TO LISTEN: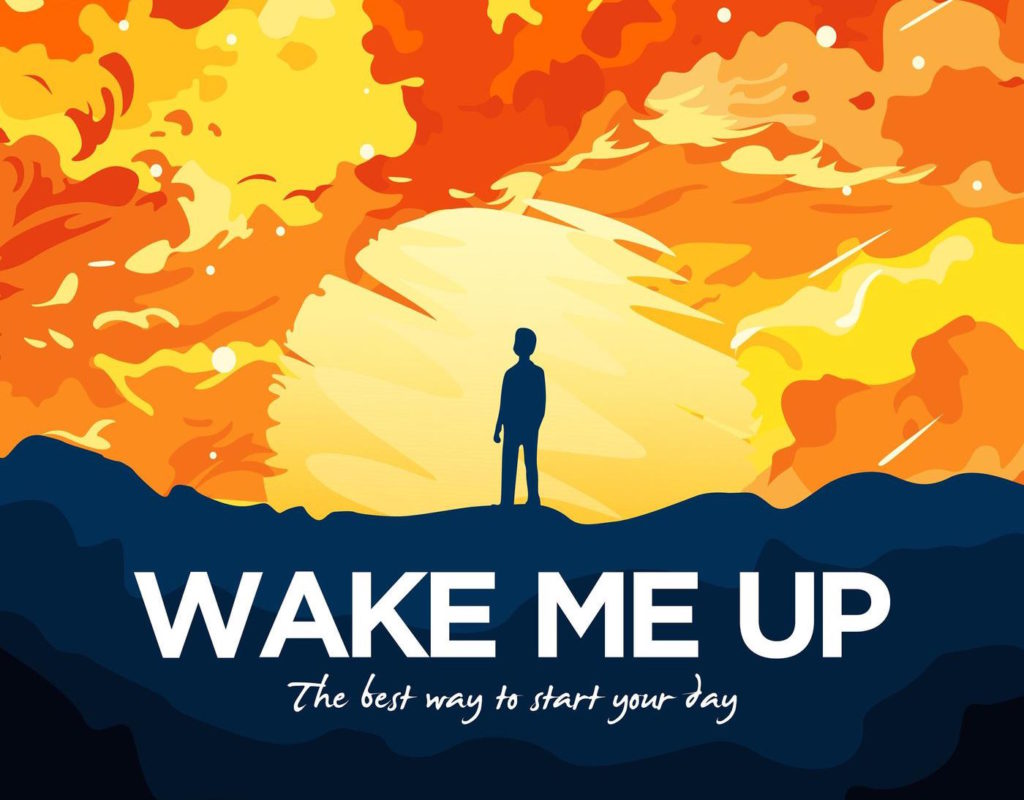 Following his New York Times bestseller 10% Happier, where ABC news anchor Dan Harris explored how his on-air panic attack prompted him to search for a better way to be less yanked around by his emotions, Harris continued his pursuit of serenity in his podcast by the same name. Part mediation guide, part narrative stories by guests, this podcast should almost be essential to anxious, overwhelmed students and workers finding themselves spiraling. Whether on your commute or otherwise, Harris' short and unique mindfulness techniques are sure to keep you grounded, and your mind at peace.
Alternative: Wake Me Up by Tyler Brown
"If you struggle to wake up in the morning, press the snooze button too many times, or just want a positive way to start your day, Wake Me Up is for you. It's where morning people are made. The guided morning routines get you out of bed, calm your mind, and start your day in the best possible way," says host Tyler Brown. Most episodes include meditation minis and motivation minis, ideal for rushed commuters to find focus and positivity as they begin their day.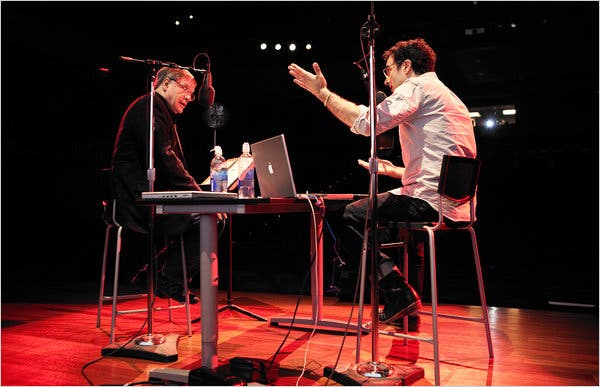 Radiolab presenters Jad Abumrad and Robert Krulwich. (Courtesy of Radiolab)
I had to include either a true-crime or a science podcast just due to the sheer number of millennials hooked on to these gripping podcasts for their commute. Topping the list as a favourite, Radiolab, one of the most beloved podcasts and public radio shows in the world, weaves stories and science into sound and music-rich documentaries. What began as an exploration of scientific inquiry, the show is now known for its deep-dive journalism and innovative sound design. Ideal for science lovers, those fond of smart storytelling, and those craving an effective mental escape from their commute — Radiolab, as The Guardian describes it, makes geeking out socially acceptable. 
TO SOLVE: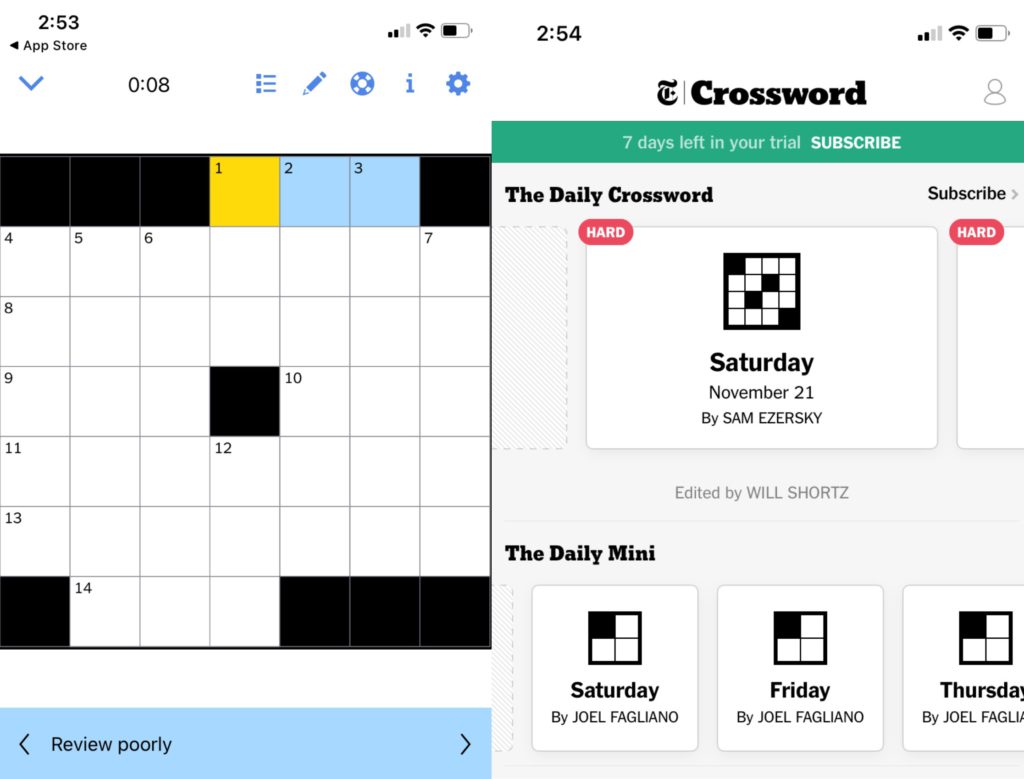 Screenshots from The New York Times Mini Crossword application. (Courtesy of Mahdis Habibinia)
Another staple for commuters, this classic leisure-time activity has been around for almost a century for a reason. The highly-addictive, strategic puzzle targets readers of all ages, as the daily crosswords get increasingly complex as the week progresses. Regardless of whether you're a fan of wordplay, solving the crossword is like mental yoga — both challenging and relaxing at the same time. For commuters, the New York Times launched the Mini and incorporated it on all their platforms for free, so the daily quick puzzles were easily accessible digitally and on print. 
Alternative: Brendan Emmett Quigley Puzzles
A free alternative for the daily NYT crossword (not the Mini), available in different levels and topics, and customized to print.
TO WRITE:
A Haiku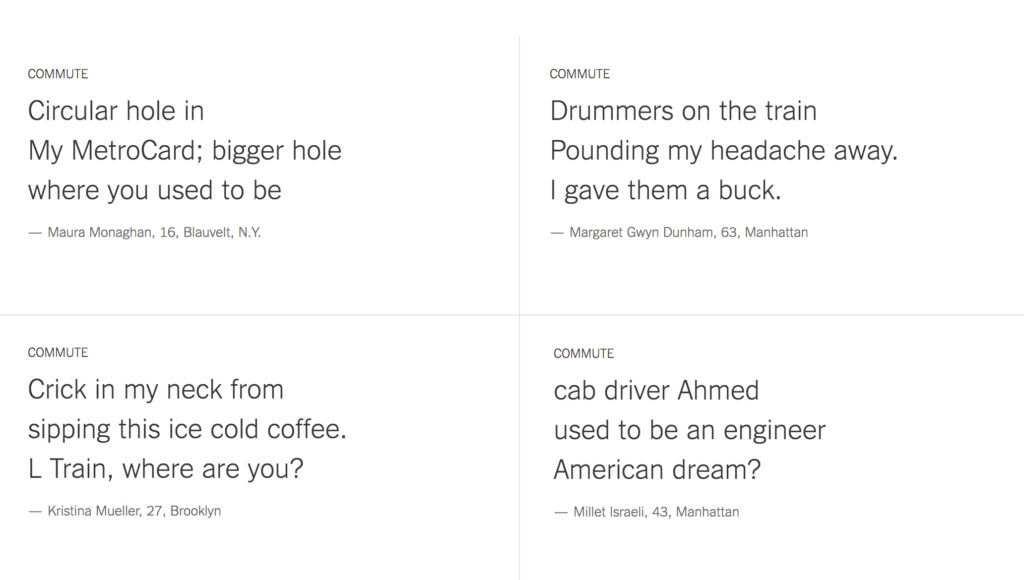 Excerpts from The New York Times Haiku Project "New York City in 17 Syllables"
My favourite commuting activity by a landslide, as infeasible as it might seem, would be to write a haiku. I was probably 16 at the time when I came across the New York Times' project "New York City in 17 Syllables", and it quite frankly blew my mind. To sum up the chaos and the constant spectacle the city is within 17 words seemed like such a Herculean task to me even when I had just seen New York through a screen. Yet, most of the short poems — mostly about the city's public transit — seemed to perfectly capture the essence of the city the world imagined New York City to be. 
It was only two years back on an insanely crowded rush-hour ride home in Toronto where I started to wonder about the variety of things that could be witnessed within each box of the train, and eventually remembered and dug this Times article out. I'm not too gifted with my words, but if I were to be, all I'd need was a little piece of paper, or a tissue to jot down words that would somehow fit together and make sense. Quite feasible, and definitely quite interesting.