Leslie Armstrong
Arts editor
On the Canada Writes website, a photo of 16-year-old Brianne Morgan appears next to headshots of celebrity writers.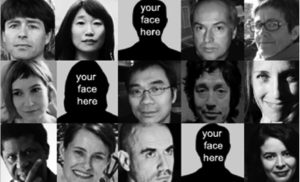 Launched August 22, the CBC Books initiative is giving writers of all ages and backgrounds the chance to be in the spotlight. Morgan rose to fame after she submitted the winning entry to the autobiography challenge, one of many fun writing challenges that the site offers. She wrote the fictional entry about being raised by penguins in five minutes; it won her an iPad.
Originally a flagship for CBC Literary Prizes, the Canada Writes program has become much more. It now acts as an online domain and resource pool for Canadian writers, featuring country-wide contests, editorials by celebrated authors, and inspirational writing challenges to name a few.
In Jennifer Warren's opinion, Canada Writes aims to combat one thing: isolation.
"There's a huge community of Canadian writers who were just so hungry to connect with other writers and to see their work in print, to have other people appreciate it," says Warren, editor of the web publication. "They were really hungry for that connection. […] So what we did was we created Canada Writes."
A site catering specifically to Canadian writers, it features exercises like the Laferrière questionnaire, which asks playful, intriguing questions about the individual.
While these exercises are writer-specific, practically anyone can have fun answering them. Some examples from Frances Itani's questionnaire include, "if you were Alice, would you rather stay in Wonderland on the other side of the Mirror, or come back to the real world to tell your story?" and, "would it be okay to have a miserable childhood if that were a prerequisite for becoming a writer?"
Starting October 3, a series of online workshops led by David Burgen, a Giller Prize winner, will be added to the site. With the CBC Literary Prize open until November, Burgen is choosing a shortlist of excerpts from Canadian short story entries, and will discuss them in the workshops, lending fame and recognition to the chosen writers.
"Whether you're 16 or 95," says Warren, "[you have] the opportunity to be workshopped online by a Giller Prize winner. You don't have to pay for that, you don't have to have anything pre-published. We're not looking at CVs—we're looking at talent."
With all these great features, Warren sometimes finds herself overwhelmed trying to make enough people aware of its existence. With a background in print journalism, where circulation is taken care of externally, she found the move to web journalism means a lot more responsibility.
"In web," she explains, "if a tree falls in the forest, nobody hears it unless you tweet it or Facebook it, unless you cross-promote."
Also out of the ordinary for Warren is the fact that she's dealing with a different kind of book journalism on the Canada Writes site. Whereas traditional book journalism involves reviews where the writer is asked questions about the overall product, her site deals with writing as a process. You won't come across any articles about an author's latest book and the inspiration behind it; instead, you'll find articles written by the author about how he or she went about writing it.
More than anything, the site is a resource for improving writing overall and getting your name out there. Warren, who finds more and more that the CBC Literary Prizes go to young Canadian writers, was more than happy to give the winning autobiography text to Morgan.
"None of us knew who she was until she won," says Warren. "We contacted her, found a photo, and found out that she lives with her parents and likes to write in her spare time, and I thought, this is what Canada Writes is all about."
She refers back to an image that was published on the site a few weeks back, a compilation of images of famous writers beside pictures of empty silhouettes. But who fills those empty spaces?
"What I like about Canada Writes is that at any given time, you are going to see Canada's leading writers up there, and you're going to see yourself."
Take part @ cbc.ca/books/canadawrites