As March marks the anniversary of the first lockdown across Canada, it also marks a year into the world's worst recession since the Great Depression. Around 800,000 Canadians still remain out of work compared to when the pandemic first hit, and many continue to be laid off as Canada progresses through a third wave of infections. This includes many post-secondary students who work to make ends meet.
Many across Canada have turned to starting their own side hustles as stable employment remains hard to find. Despite the potential shutter of more than 200,000 small businesses across the country, many have chosen to follow their passions and open their own businesses.
One of these entrepreneurs is April Pantaleon, a fourth-year information technology student and co-president of the Filipino Students' Association at York (FSAY).
Pantaleon was planning to work at Ferrero Group full-time as she usually does every year to cover her expenses. However, the pandemic cut those plans short.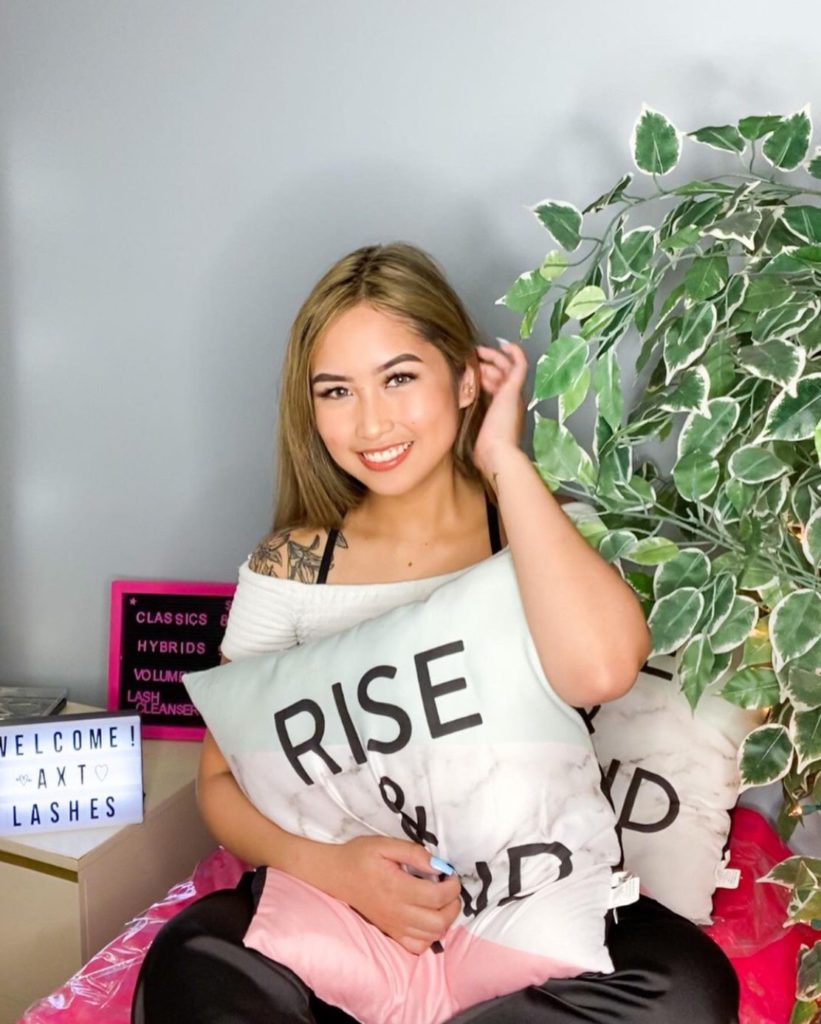 "I was not able to work during the summer. When the lockdown lifted for the first time, I spent days looking for jobs and applied to each one I found. I got into multiple interviews for cashier and reception jobs and I never got a call back."
Being unable to find a job gave Pantaleon the idea to start her own business. She decided to start her own eyelash and eyebrow grooming service called AxT Lashes.
These businesses are usually started by those looking to capitalize on their hobbies — sites such as Etsy and Kijiji give an outlet for people to sell their crafts and services. For Pantaleon, her interest in cosmetics allowed her to start the business.
Those who support side hustles and small businesses usually do so out of a desire to also support the local economy, and the pandemic has mobilized more people to shop local.
Kay Lopez, a third-year psychology student, likes using Etsy because it allows them to do just that. "It's a place to find unique items people put a lot of love into, instead of buying something similar from big bulk stores that just mass produce them," says Lopez.
They also emphasize the importance of small businesses, especially during the pandemic. "I've been buying off independent shops and sites since before the pandemic, but it's so important to do so now because of it," Lopez states. "It's people's livelihoods, and if it's a small thing I can do to help others out, then I'm going to do it."
At first, Pantaleon operated her business out of her three-bedroom house. She says starting off was a bit of a struggle. "I ran into a lot of difficulties when starting out. It is hard to market yourself when you're just starting out and you don't have a lot of samples of your work to show," she says. "I had to set my price low enough so people would get interested."
Recently, however, her business moved into a dedicated commercial space, which she feels has helped business a lot. "Before, some people would be unsure of coming since it was at home, but now since I have a commercial space, they feel more comfortable," she says.
Pantaleon runs the business all by herself, on top of school work and extracurricular activities, which she says has allowed her to assess her priorities more effectively.
"Balancing school and work is hard especially being FSAY's co-president. I try to make a schedule and prioritize the ones that need more of my attention. However, I do not force myself if I can't do something by the schedule because I found that it will only lead me to burnout — I've been there, and I had to just chill and recollect myself for a week. I prioritize my physical and mental health over anything."
She acknowledges that while it's hard work, in the end it pays off.
"You have to do your own marketing, photos, finance, customer service and more. It is a lot of work but I love it. I come to work excited and come home fulfilled. I love how rewarding it is to see how my work builds up my client's confidence."
While some have criticized side hustles for acting as an extension of the gig economy, which fails to ensure that its workers are properly compensated or ensure labour protections, many see side hustles as a "shot at self-made success". Pantaleon sees opportunity for growth in the future for her burgeoning business.
"I would love to get my degree, but if my business prospers to the point where I can live off of it I would definitely pursue it. I have a goal of opening my own beauty salon in the future and start the journey to being financially free."
She feels that despite the drastic changes that the pandemic has brought to her life, it has taught her valuable lessons. She reflected, "what this pandemic has taught me was that one should not be afraid of change as it is inevitable, but that one should be brave enough to be resilient."