Every year, the Centre for Human Rights, Equity and Inclusion hosts a series of free workshops on a variety of human rights topics for the York community, including sessions centred around freedom of speech, addressing sexual harassment, and racism. This fall, they are also  running an Anti-Racism Workshop Series via Zoom, which initially began in June, to further increase awareness and address racial discrimination.
Marian MacGregor, executive director of the Centre, states that they hope to create opportunities for dialogue and critical thinking so York community members can learn about racism: how it manifests, what its impacts are, how to support inclusion, how to challenge bias, and how to counteract problematic behaviours and systems.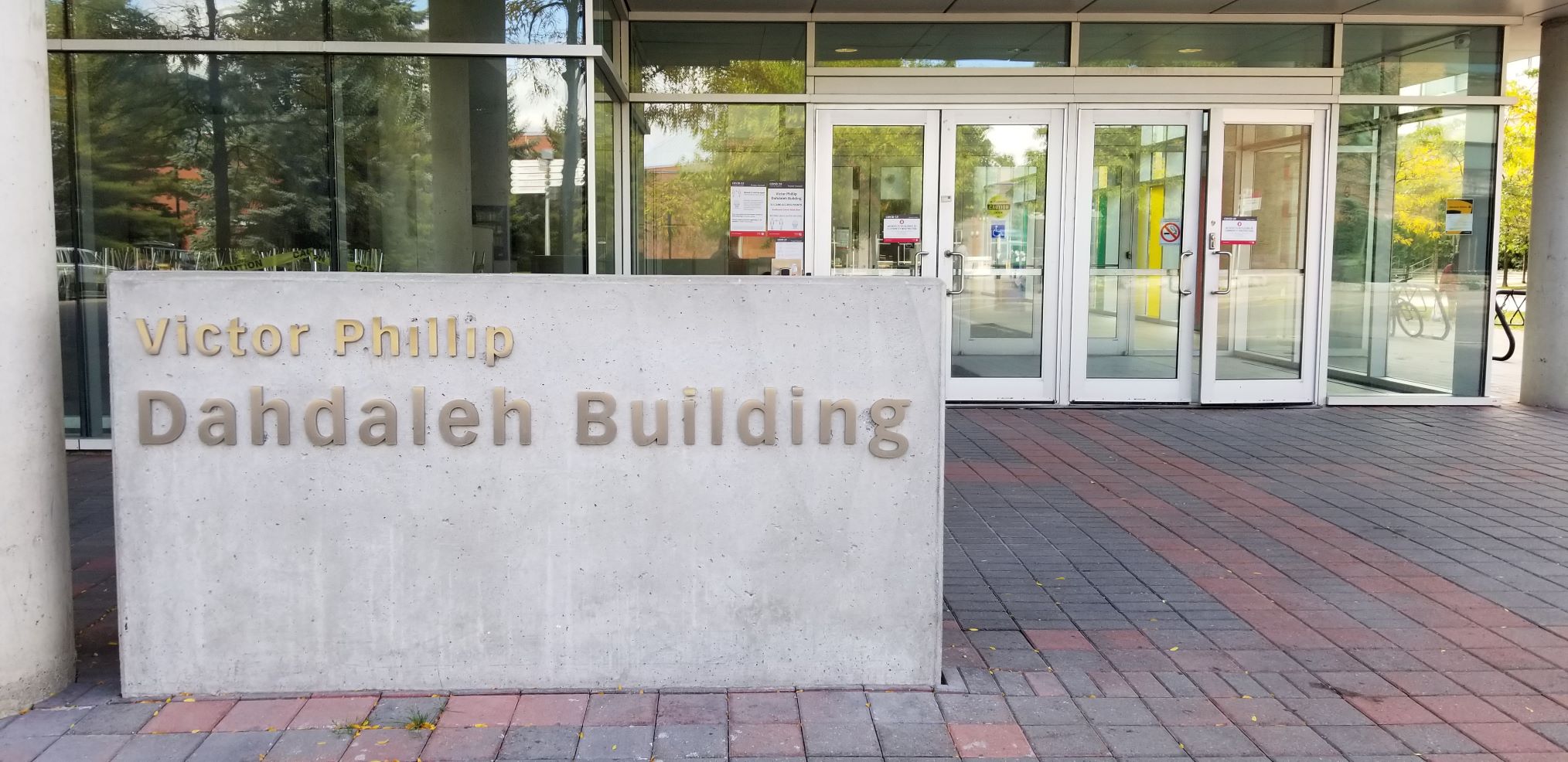 The Centre for Human Rights, Equity and Inclusion is located in 2070 Victor Phillip Dahdaleh Building. (Photo Credit: Chrysa Dancey)
"Another goal is to start conversations that need to happen, particularly in the context of a global movement that was amplified by the murder of George Floyd and driven by local experiences of racism in Toronto, heightening concerns about policing in racialized communities, and excessive use of force by police officers," MacGregor adds.
The workshops will also be accompanied with a session produced by York alumna Urshian Khalid, student leadership and development coordinator, through Zoom called "Race & Privilege: An Honest, Overdue Conversation with Ourselves." 
York Federation of Students (YFS) President Kien Saningong Azinwi believes these anti-racism workshops are an important step in the right direction, but "in no way is it enough." 
"Those who perpetuate the racism in our institutions are not the ones taking these optional workshops," Azinwi says. "These workshops do not ensure that the people who need this content are actually accessing it nor does it address the systemic or institutional nature of racism within our institutions."
A recent York graduate, who wishes to remain anonymous, echoes Azinwi's sentiments: "I suspect that the people attending the sessions are those who wouldn't be overtly racist in the first place. The 'problem individuals' are least likely to attend." 
Second-year kinesiology student Bashar Mohamadi has a more positive outlook. "You can't make those kinds of people go to these kinds of workshops. But my hope lays in further educating the non-racists and bystanders. I think banding the two together (if the workshops are meant to teach how to overcome racism and racists) will prove to be helpful. In general, I think there are more non-racists than racists at York so it seems like good odds for a positive outcome."
  "You can't make those kinds of people go to these kinds of workshops. But my hope lays in further educating the non-racists and bystanders."
However, MacGregor recognizes these concerns: "There is a lot more work to be done, and these workshops are one key element of the university's broad commitments to addressing forms of racism that impact Black, Indigenous, and racialized community members."
Black, Indigenous, and people of colour (BIPOC) represent over 80 per cent of the world's population. In an effort to empower racialized communities, the recent widespread adoption of people of the global majority (PGM) has become synonymous to BIPOC. The term emphasizes "the demographic inaccuracy of the euphemism 'minority'," according to PGM ONE.
The phrase also demonstrates the diversity of the world, and York is no exception. 
"The diversity at York is highly reflected in the student body. The unfortunate reality is that the labour and work of educating the community and tackling discrimination has always fallen on the racialized bodies that are most affected by these issues," Azinwi says. 
"On a functional level I think that hosting such a large amount of workshops is treading the fine line between practicality and virtue signalling," says the anonymous student.
PGM have called for operational changes around the world to their everyday settings. On an institutional level, Azinwi highlights the importance of functioning through an anti-oppressive lens with resources in place for students. This includes accountability, policy changes, and "representation in decision-making bodies from staff, faculty, all the way to senior administration."
Similar to the Centre, this year YFS has a large focus on "anti-racist work through our Anti-Racism campaign, our Fairness for International Students campaign, and our No Anti-Semitism & No Islamophobia campaign!" They also have five community service groups "to support students from those communities, and host their own programming and services," Azinwi adds.
As well, in February 2020, the Centre launched their YU Belong campaign to embrace diverse identities and the richness they bring to York's campuses. 
"Addressing and naming the realities of racial discrimination is part of realizing the same goal," MacGregor says. "It helps ensure that people are aware of the barriers to belonging, and actively work to foster an inclusive environment."
All workshops, both in the REDI© series and Anti-Racism series, run from 1:30 p.m. to 3 p.m. 
Members of the York community who attend at least three REDI© workshops and complete an online tutorial will receive a REDI© Certificate of Completion. These certificates are not academic-related distinctions, but they can be included on both resumes and curriculum vitaes (CVs).