Before York transitioned to virtual classes, the campus was booming and busy. As the classes went online, the university buildings became deserted and students living off-campus stayed home. But, students left on-campus have to deal with the new changes, and one of those changes is limited food choices.
"To be honest, it's been pretty hard to find a variety of things to eat," says Dana Bird, a first-year earth and atmospheric science student. "It seems that 98 per cent of York Lanes is closed, and the Student Centre is entirely closed."
Yasmeen Firdous, a second-year Schulich business administration student, says she wishes more options were available on campus. "I'm a little disappointed that a lot of eateries in York Lanes are not open."
Even though food spots in York Lanes and the student centres are mostly closed, food options in residences and colleges remain open.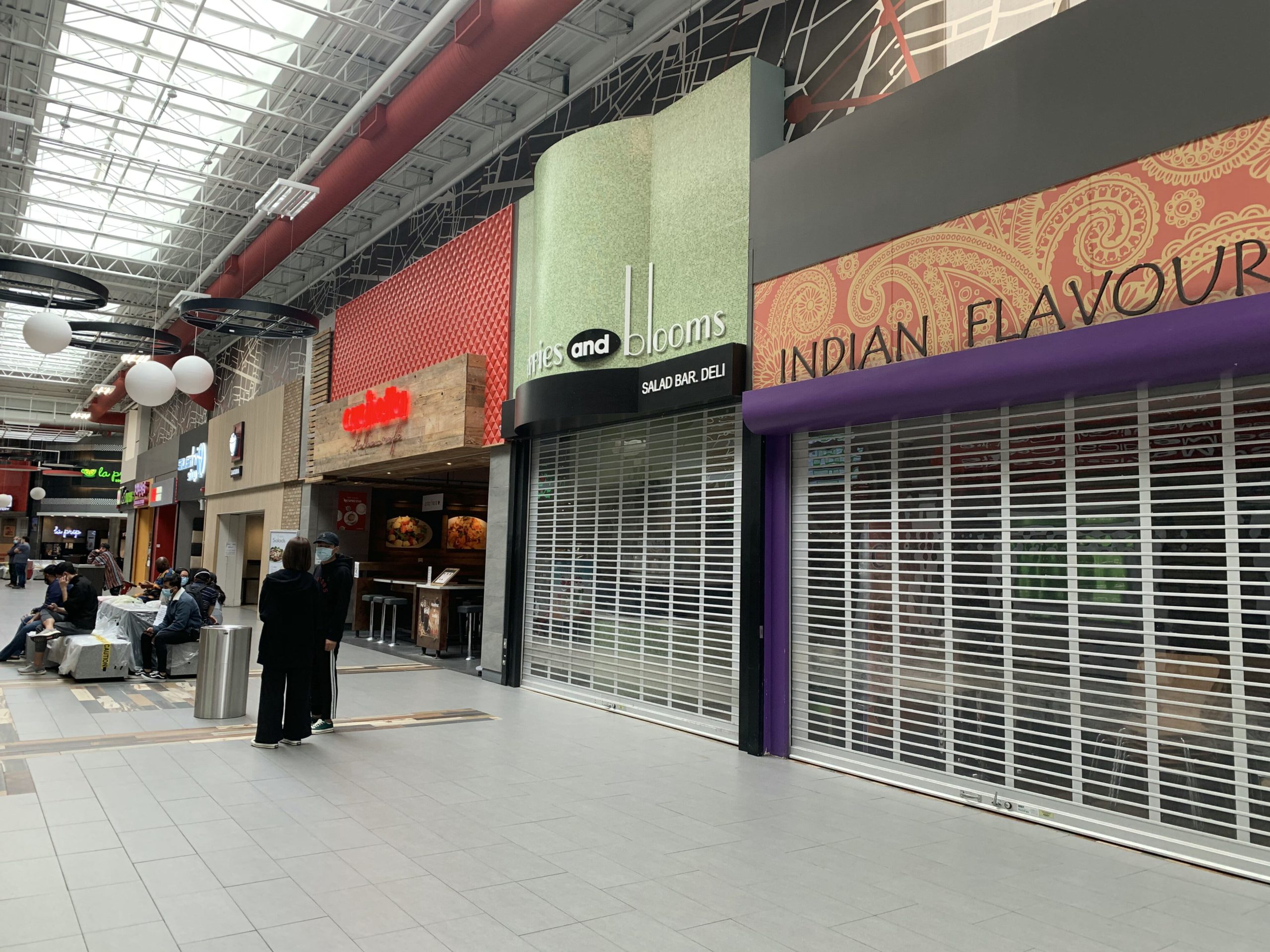 Indian Flavour, Berries & Bloom, and Falafel Hut, amongst others, are closed until further notice. (Photo Credit: Mahdis Habibinia)
"I saw Popeyes and another place beginning to set up like they're about to open, so hopefully other places follow suit," says Bird.
Students can still find a wide selection of food options, from pizza and sushi, to a hearty breakfast and sandwiches. Grab-and-go options, such as coffee and tea, are also available at Starbucks and Tim Hortons.
However, Yanni Dagonas, deputy spokesperson for the university, says some of these options have changed their hours. "Many of the restaurants have adjusted their hours of operation to accommodate the unconventional schedules of the campus community, as a result of the pandemic," he says.
Students can find York's campus dining directory, along with hours of operation, here.
Dagonas says Food Services are also ensuring that establishments that remain open are following all public health requirements.
"Food Services has partnered with food service consultants to recommend industry best-practices that go above and beyond the standards of Toronto Public Health, to enhance safety for the York community," Dagonas adds.
York's Food Services is also creating a mobile-ordering app for convenience and to help maintain safety measures. Students can order and pay from their phone, and have food delivered to their residence. The app also accepts student meal plans.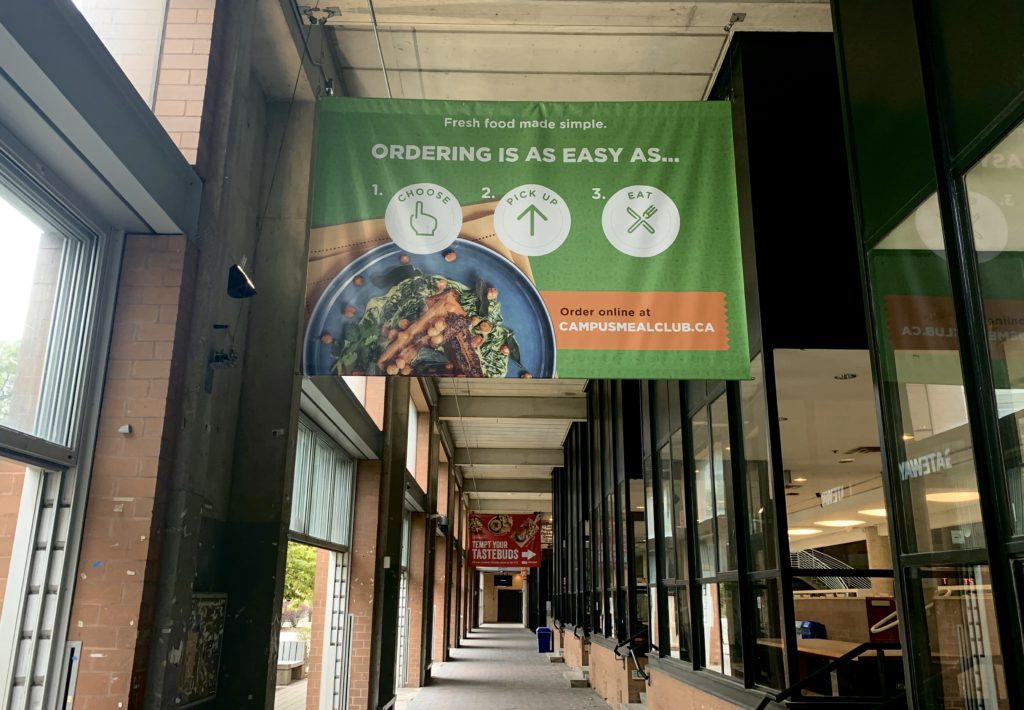 The sign beside the Student Centre for ordering and picking up food via campusmealclub.ca (Photo Credit: Mahdis Habibinia)
"Food Services is currently working closely with University Information Technology and the mobile app developer to introduce the app to the community," explains Dagonas.
The app is called "Transact Mobile Ordering" and it will be available to students in the coming weeks ahead.
Students have also started to look for food off-campus to meet their food preferences. The Quad provides more food options, including Middle Eastern and Asian cuisine. In addition, there is a plaza near York which offers a couple of restaurants, as well as Bamiyan Kabob and Dominos.
Even though cooking can be time-consuming, some students have also begun making their own meals, partially due to concerns regarding COVID-19.
"I didn't cook much last year but this year I have started cooking on my own," says Firdousa. "I prefer homemade food, especially during this pandemic."
For now, on-campus students have to deal with limited food options, find meals off-campus, or cook for themselves at home.
---
With files from Victoria Silman