After a year fraught with economic and social unrest, ravaged by the unprecedented effects of the COVID-19 pandemic, many see the impending inauguration of President-elect Joe Biden as a beacon of hope for America — and the rest of the world.
Across the border in Canada, many of us watched with bated breath, intrigued at the outcome of one of the most controversial elections in recent history. Pre-election surveys showed that 80 per cent of Canadians believed a Biden victory would be the best outcome for Canada as a whole.
In post-election surveys of Canadians, overwhelming majorities believed Biden would be good for a vast array of critical issues, including improved Canada-U.S. relations, narrowing the gap between the rich and the poor, reducing racial tensions, and addressing climate change.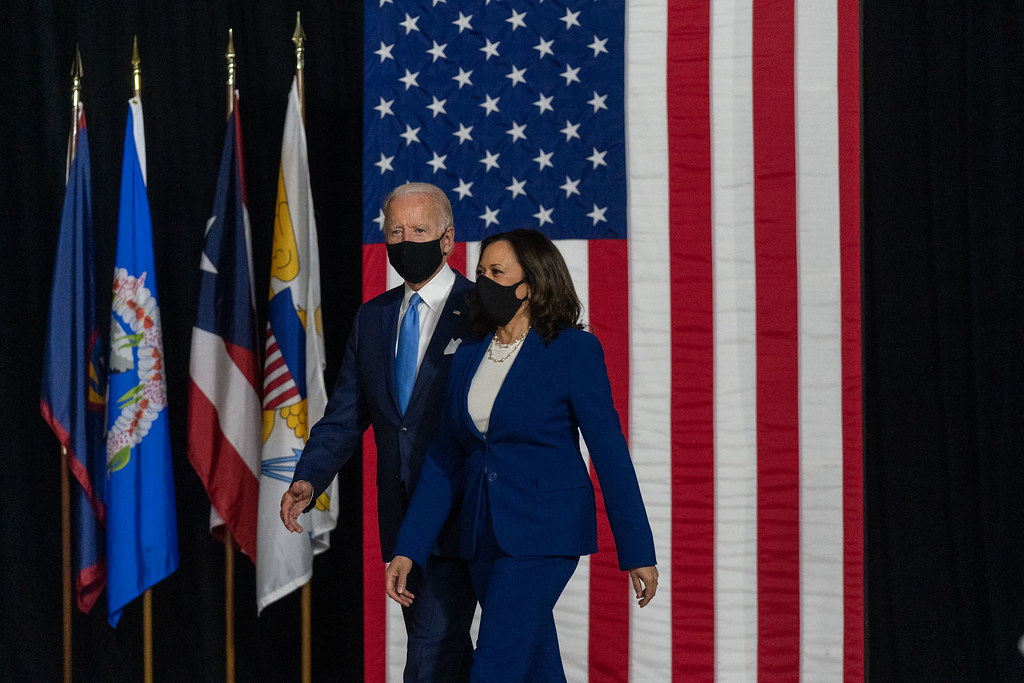 However, the reality of a Biden administration may not be as blissful as the one viewed through the rose-coloured glasses of hopeful Canadians.
Professor Gregory Albo, who teaches political economy at York, says some of the immediate effects of a Biden presidency are "likely to be a lot less than people are suggesting."
"Trudeau came into office with a more progressive agenda and did little. Biden might be exactly the same," he adds.
For many Americans, electing Biden wasn't the ideal choice; rather, he was seen as a lesser of two evils. In a survey conducted prior to the election, almost half of Generation Z voters said they weren't casting their vote in favour of Biden, but merely against Donald Trump.
Meanwhile, a grassroots organization called Settle for Biden amassed hundreds of thousands of social media followers. Settle for Biden's tongue-in-cheek website header sums up the underwhelmed attitudes of many: "Biden isn't fantastic but Trump is far, far worse."
Now that Biden has been elected, questions remain: What exactly did Americans "settle" for? What changes will occur following the January 20 inauguration, and how will this presidency impact us in Canada?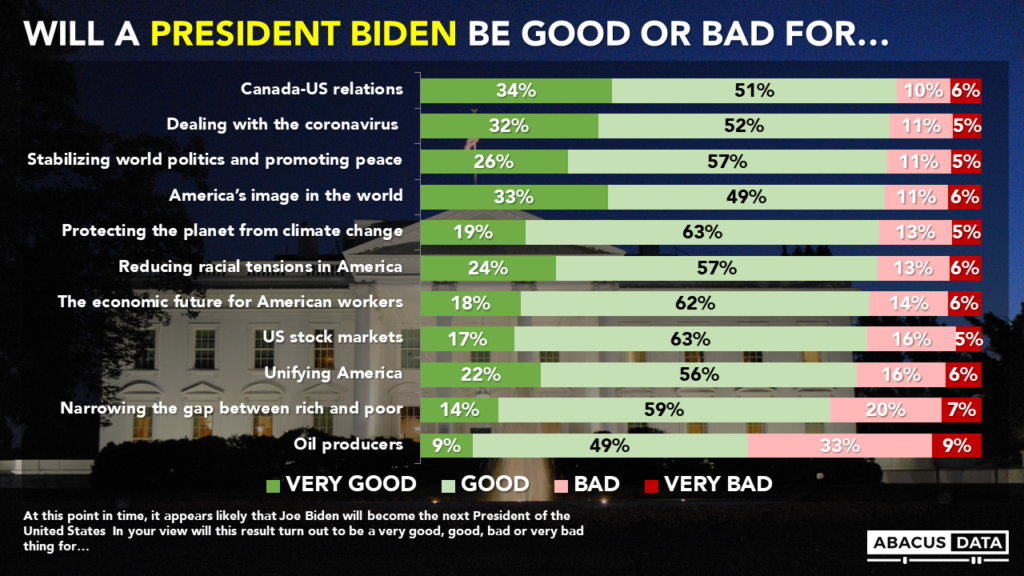 ON HOME TURF
A whopping 85 per cent of Canadians surveyed believed that having Biden as president would be good for Canada-U.S. relations. Prime Minister Justin Trudeau was quick to set this tone, issuing congratulations well before the sitting President Trump acknowledged his own defeat.
"Canada and the United States enjoy an extraordinary relationship — one that is unique on the world stage," Trudeau stated in his congratulatory message on November 7. "Our shared geography, common interests, deep personal connections, and strong economic ties make us close friends, partners, and allies."
Trudeau expressed his eagerness to work with Biden and Vice President-elect Kamala Harris on advancing "peace and inclusion, economic prosperity, and climate action around the world."
A positive precedent for this relationship was set during the Obama administration, under which Biden served as Vice President. Obama and Trudeau shared an oft-cited and occasionally memed bromance. Even after Obama left office, he continued to warmly praise the relationship which the two leaders — and by extension, the two countries — had shared.
If Biden retained any of that Canada-U.S. goodwill from his vice presidential stint, things should indeed be looking good for relations between president and prime minister.
Trudeau was the first international leader to call Biden, which he tweeted optimistically about on November 9. The pair are said to have discussed several key issues already, and pledged to "keep in touch and work closely together" on these issues and others. Here, Trudeau directly referenced the relationship that may have begun during the Obama administration.
On an economic level, Albo believes the two share many commonalities that will lend themselves to mutually cooperative economic policy:
"Biden and Trudeau should get along quite fine given they are both centre-right politicians wanting to restore U.S. leadership and primacy in international relations, and want to reduce trade frictions that Trump kept adding to," he says.
However, in Albo's perspective, the two leaders getting along doesn't necessarily signify many big, visible economic changes ahead. He says that important issues of economic policy to watch during Biden's upcoming term include whether either country will begin addressing climate change, inequalities, and the undermining of public health capacities.
However, one fissure where friction might occur is the fate of the Keystone XL pipeline. The $8-billion pipeline project would transport up to 830,000 barrels a day of oil from Alberta to Nebraska, and is strongly backed by the federal government and Alberta's provincial government.
The pipeline was approved under the Trump administration, but is strongly opposed by Biden, who pledged to cancel the project during his campaign.
"I've been against Keystone from the beginning," he told CNBC, referring to the project as a "very, very, high pollutant."
The decision Biden ultimately makes whether or not he will kill Keystone may have major repercussions for Canada-U.S. relations, and it is definitely an issue to keep tabs on in the coming year.
Alberta premier Jason Kenney, whose government invested $1.5 billion into the pipeline, plus a $6-billion loan guarantee, gave a grim warning for potential repercussions of its cancellation.
"It would really undermine the single most important trade relationship that the U.S. has in the world," he stated.
Aside from the pipeline, Albo predicts untroubled waters ahead for key Canada-U.S. economic issues: "They are going to find quick agreement on confronting the pandemic, and also will agree on addressing climate change without pulling back from North American fossil fuel production."
THE QUESTION OF HUMAN RIGHTS
Over the course of the year, there was a great deal of turmoil relating to human rights in the United States, which had broad repercussions across the rest of the world. The 2020 World Report conducted by the Human Rights Watch identified critical issues that were heightened under the Trump administration. Their conclusions included increased racism and discrimination, "inhumane" immigration policies, along with undermined women's rights and LGBTQ+ rights.
"The Trump administration launched discriminatory attacks, through both policy and practice, against the human rights of some of the most vulnerable individuals and communities in the U.S.," stated a 2019 Amnesty International report.
Surveys conducted by Abacus Data found that 83 per cent of Canadians believe Biden will be good for stabilizing world politics and promoting peace, while 81 per cent believe his administration will help reduce racial tensions. However, experts say the administration's impact on human rights may be smaller than hoped for.
"The tone and rhetoric will be different regarding human rights. But, one needs to be careful not to be too sanguine about the promises made and the directions to be pursued regarding human rights," says Professor Livy Visano, who teaches in York's Department of Equity Studies.
"The improvement will be marginal, at best, in terms of human rights at the international level. In reference to domestic improvements, there will be some but not major reform."
Biden's campaign page speaks to some of their specific goals for advancing human rights and equality, promising an American economy strengthened through racial equity:
"It will be an economy more vibrant and more powerful precisely because everybody will be included in the deal. An economy where Black, Latino, Asian American and Pacific Islander (AAPI), and Native American workers and families are finally welcomed as full participants," the plan states.
Some of the promises outlined on this front include investing over $50 billion in public-private venture capital to Black and Brown entrepreneurs, ensuring fair compensation for workers of colour, and promoting diversity and accountability in the leadership of federal agencies.
Biden has also promised a $20-billion grant program, which would encourage states to invest in incarceration reduction, eliminate mandatory minimum sentences, decriminalise marijuana, and end the death penalty.
"The Biden administration is required to deal with a Supreme Court and Congress that will have little appetite for progressive reform. There are a few and only a few individual progressive Democrats who will strive…to make the issue of systemic inequalities a priority…"
"There are a number of policies initiated under the Obama administration that will be pursued, from health coverage to criminal justice reform," Visano acknowledges.
However, entering the presidency with a Supreme Court that is a 6 to 3 conservative majority, as well as a Democratic Senate minority, could hold Biden back from some of his progressive plans.
"The Biden administration is required to deal with a Supreme Court and Congress that will have little appetite for progressive reform," says Visano. "There are a few and only a few individual progressive Democrats who will strive, with much struggle and limited success, to make the issue of systemic inequalities a priority, let alone an ongoing concern."
Both Visano and Albo express a warning that Biden will stick to policies that align with neoliberalism, which may forestall some of the human rights and equity changes that need to be made.
The shared Canada-U.S. ideology of neoliberalism means one that places great value in free market competition, and focuses on economic growth as the key to progress. This commitment to the free market and economic growth means that neoliberal governments tend to prioritize the private sector if possible, minimizing state intervention in economic and social affairs.
"There has been a lot of commonality in the U.S. and Canadian adoption of neoliberalism since the early 1990s, and this has had the support of conservatives and liberals alike on both sides of the border. There has been nothing out of sync between the two before and during Trump," says Albo. "There is no reason to predict this to be different with Biden."
According to Visano, in many cases Biden's neoliberal policies will preclude human rights interests.
"There will be a greater degree of civility in public discourse about human rights. But obvious changes are long overdue in the areas of inequalities attributable to race, class, sexuality, gender, religion, and age," he says. "Social change demands that institutional and structural solutions are warranted. The ideologies of liberalism, neoconservatism, and capitalism will continue to remain intact or even expand despite their pernicious disregard for social justice."
Civility of public discourse may not truly heal the roots of many human rights issues that place lives in jeopardy. Biden has regularly sidestepped calls for radical change, including his rejection of calls for defunding the police. Some of his plans for an economy strengthened by equality may turn out to be surface level.
"Hate laws, police brutality, racism, transphobia, to name only a few among numerous injustices, may get some attention. But, civil liberties are never fully secured," says Visano. "The emphasis on law and its attendant remedies warrant suspicion regardless of the administration in office. Power and politics have always been inimical to human rights."
Albo compares a Biden presidency to the Chretien-Clinton era in this regard: "A discourse of progressiveness, a politics of equity that is about proportional inequalities, but nothing significant that departs from neoliberalism."
Seventy-three per cent of surveyed Canadians expressed hope that Biden will be good for narrowing the gap between the rich and the poor. However, Albo doesn't really see this happening.
"Don't expect major breaks in public policy with Biden or Trudeau. These are conventional politicians, coming from parties that set much of the agenda of neoliberalism in North America," he says. "They will not break with it. They will govern in a policy regime of inclusionary neoliberalism, that does next to nothing for the class and income inequalities that have now become grotesque."
DANGER ZONE
How the Biden administration will tackle climate change is a concern that can be certain to affect Americans, Canadians, and quite literally the entire planet. In this area, there are definitely a lot of promised improvements to look forward to, as well as room for growth.
According to Professor Jose Etcheverry, who teaches at York's Faculty of Environmental and Urban Change and serves as director of the International Renewable Energy Academy, climate intervention could not be more necessary:
"We are in a climate emergency," he says. "We are no longer in climate change. Climate change is upon us, and today we're experiencing that."
The significant and life-threatening issues that the U.S., Canada, and the rest of the world have faced as a result of COVID-19 may pale in comparison to the effects of this climate emergency.
"The climate emergency, compared with the pandemic emergency, makes COVID-19 look like a walk in the park on a sunny day — with a puppy," Etcheverry says. "It's almost insignificant compared with the catastrophes that climate change will bring upon us if we don't take action."
"Climate change has the potential to destabilize the entire planet, which will affect every living organism in a detrimental way," he further elaborates.
However, Etcheverry adds that the future is not necessarily so bleak if immediate action is taken: "The solutions to the climate emergency are all right here, right now. Technologically available, commercially inexpensive, and more importantly, can be manufactured locally."
"How the U.S. will set climate change priorities at the level of federal government and implement them will be crucially important," says Professor Idil Boran, who is an expert on equity issues in climate negotiations. 
"One thing is clear: single-strategy approaches won't work. Climate change cannot be addressed single-handedly. The commitments of cities, regional governments, businesses, universities can make a big difference, and can catalyze widespread transformation."
According to Boran, there is a steep but surmountable road ahead for the new administration.
"In the past four years, the U.S., at the federal level of government, carried out policies that overtly rejected policies informed by science and principles of good governance both on climate change and the response to the COVID-19 pandemic, damaged relations with allies on foreign policy, and retreated from global institutions," she says. "It will require much more than saying we are back now, and will build back better. The new administration needs to deliver on its promises and recognize there is much trust-building to do in the global arena."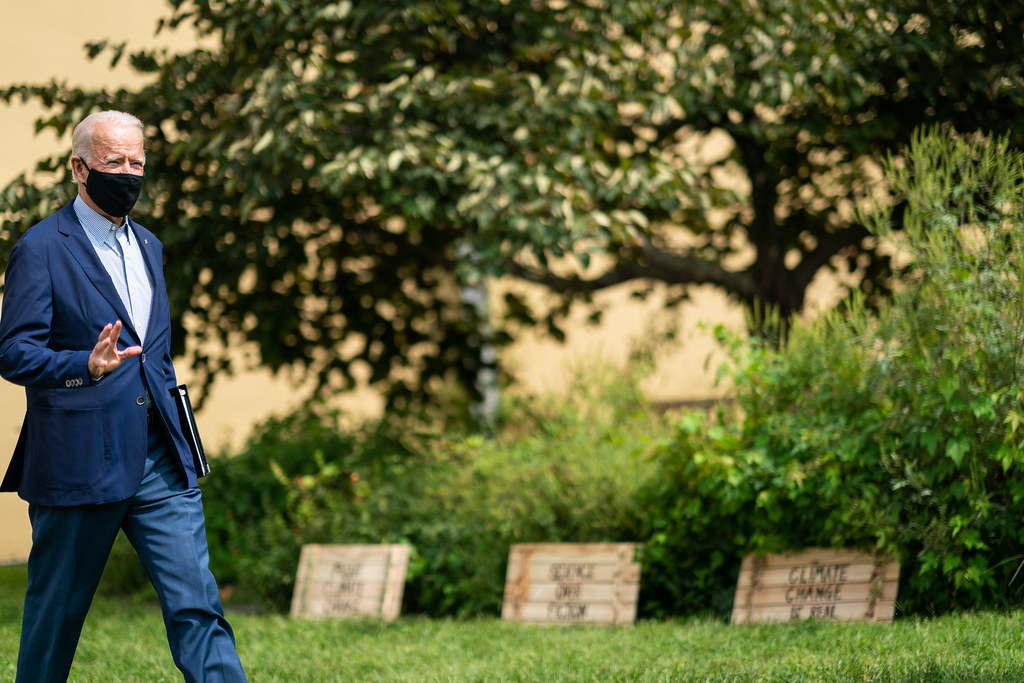 A major change Biden has promised to make is the U.S.' return to the Paris Climate Accords, which Trump withdrew from. This agreement will commit the U.S. to cutting greenhouse gases by up to 28 per cent by 2025.
Biden's climate plan also pledges to aim for a carbon pollution-free power sector by 2035, provide American cities with zero-emissions public transportation options, as well as create 250,000 jobs plugging abandoned oil and natural gas wells, and reclaiming abandoned coal, hardrock, and uranium mines.
Boran cites the November 24 cabinet picks as an example of how this priority has been reinforced: "John Kerry, named the special climate envoy, has a deep understanding of the UN Framework Convention on Climate Change, and played a key role in the negotiations that led to the Paris Agreement."
Another major boon for efforts to combat climate change is Biden's goal for the U.S. to reach net zero emissions by 2050.
Etcheverry expresses some hopes that him and other climate experts share for Biden's climate actions. There are three major priorities he believes would benefit the administration's climate policy.
The first involves a focus on renewable energy: "Biden should look at how to restart his 100 per cent renewable energy efforts, so the U.S. can be powered ASAP by 100 per cent renewable energy."
Next, he hopes the U.S. can work on removing combustion engines from the market, similar to policies implemented in California. "If President-elect Biden can do those two things, a) go for 100 per cent renewable energy, and b) phase out the use of combustion engines — we will be almost safe and sound."
Finally, Etcheverry believes Biden's climate plan will benefit from aligning with Canada and Mexico on the previous climate policies, as well as on reforesting.
"Notice that I say reforest, not plant," he says. "Planting trees usually relies on creating a plantation, or a monoculture. I'm suggesting reforesting — in other words, creating the conditions so forests can take over degraded land."
Many of these ideas have the potential to become a reality under the Biden administration. Biden has pledged to incentivize the switch to clean-emission cars, set up 500,000 electric vehicle charging stations, and guarantee that all new American-built buses be zero-emissions by 2030.
"The COVID-19 pandemic has been a hard reminder that a wide range of societal challenges are intertwined. Acting on climate change should not be narrowly focused on a handful of strategies, and should also include adaptation to impacts of climate change."
"A Biden-Harris administration promises to build a comprehensive, coherent, and ambitious climate policy in the U.S. and reinstate its place in the global fight against climate change. The new administration has a chance to seize the opportunity and rebuild better," says Boran. "The good news is that the Biden-Harris team has already made climate change a top priority."
Ultimately, one overarching fact to keep in mind when considering the climate emergency is that it does not exist in a vacuum.
"Climate change is not a stand-alone issue. The COVID-19 health crisis, climate change, biodiversity loss, plastic pollution, air pollution, social inequities, structural racial injustice have compounding effects with far reaching ramifications, and need to be tackled simultaneously," says Boran.
"The COVID-19 pandemic has been a hard reminder that a wide range of societal challenges are intertwined. Acting on climate change should not be narrowly focused on a handful of strategies, and should also include adaptation to impacts of climate change."
Biden's climate plan is an area with many big promises, and a lot of hope to be found. The stakes have never been higher, and these goals are definitely something Americans, Canadians, and the rest of the world must keep an eye on over the coming term.
FOR BETTER OR FOR WORSE
An incoming Biden presidency may not be a terrifying bed of thorns, nor will it necessarily be an idealistic garden of roses.
"Biden's success, in light of a challenging Congress and a Supreme Court will be quite measured, given the nature of politics and the role of tradition in the U.S.," says Visano. "Many of the campaign promises need to be juxtaposed against the remarkable resistance to change."
Throughout the Biden presidency, and for that matter any presidency or leadership term, it remains imperative that people do their research, stay informed on key issues, and hold their politicians accountable. Through the work of communities, many policy changes become possible.
"What will change will not be the government focus, as much as the mobilization of communities to ensure that the message of change continues," Visano concludes.
While people may have felt as though Americans had to settle in terms of voting, we absolutely do not have to settle when it comes to holding onto the issues we care about.