If you're a York student, odds are that you've heard of Moodle. Hell, you may have even used Moodle once or twice. Moodle was York's way of getting classroom resources to your front door, or your front screen in this case.
Moodle acted as a hub for all your classes where professors handed out assignments, gave feedback, displayed course outlines, and posted other updates to keep you informed.
Yet somehow, as important and necessary as Moodle seemed, it's entirely 100 per cent possible to graduate from York and never use it. And it's simple; not every professor used Moodle.
Yes, Moodle can do a lot of things to benefit your education, or it can do exactly nothing except take up space on your web browser as you hope for a "what-if" situation to come around and a professor actually uses it.
Fortunately, most professors at York used Moodle. And despite the ongoing COVID-19 pandemic, students can reliably navigate their academics from the comfort of their own home. All of this (minus the pandemic) is thanks to Moodle becoming eClass.
"eClass will provide a better student experience, not only in terms of system up-time, but also features and enhancement," says Yanni Dagonas, York's deputy spokesperson.
Now that Moodle has been upgraded to eClass, I've decided to investigate how students and professors truly felt about the former.
PART I: THE GOOD VS THE BAD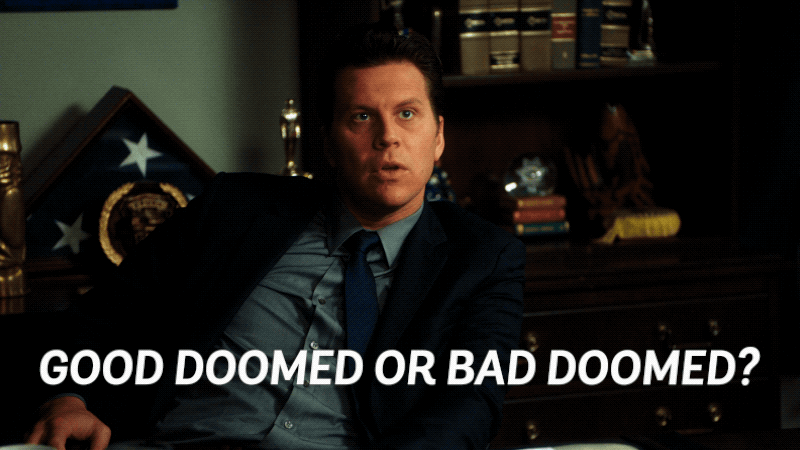 (Photo Credit: Giphy)
For the most part, using Moodle has been a positive experience for students. "When used effectively, it can be a useful way of navigating through your courses," says Ryan Fernando, a fourth-year professional writing student. "I think it can be beneficial to directly hand in assignments to Moodle, which saves time, money, and ink."
Thankfully, the switch from Moodle to eClass was almost effortless. "The fact that eClass can act as a repository for course information makes it very helpful to instructors for maintaining continuity while they update the courses from one year to the next," says Marlene Bernholtz, assistant professor and undergraduate program director.
"I'm in my second year and Moodle has only crashed at least three times."
"eClass is not much different from Moodle, so since I am now fairly familiar with Moodle, I have been able to shift to eClass relatively painlessly," says Bernholtz. However, Bernholtz adds that she has "heard from colleagues who are frustrated with the processes."
As beneficial as Moodle may have been, it wasn't without its faults.
Bernholtz describes Moodle as labour intensive, considering the numerous steps professors have to take in order to post anything or set up commands—something that should be fairly simple. Bernholtz continues to explain that professors would use alternative platforms to "avoid the annoyances of Moodle."
Second-year visual arts and art history student Victoria Zaccagnini says, "My experiences with Moodle have been pretty good so far. I'm in my second year and it's only crashed at least three times." Zaccagnini also describes navigating Moodle as "quite challenging."
PART II: THE INCONSISTENCY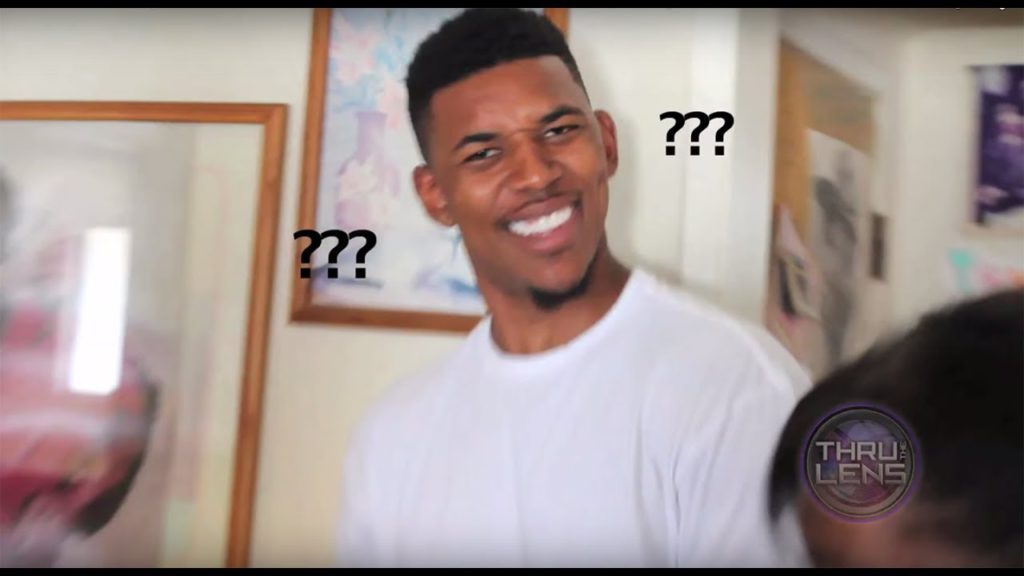 (Photo Credit: Know Your Meme)
For students, the biggest frustration with Moodle was how professors used it, or rather, how they didn't use it. When professors used Moodle in different ways, there was no consistency for the student to rely on.
"The inconsistency of every professor using Moodle differently affected my education and my overall grades in classes," says Hibra Skendi, a fourth-year communication studies student.
Franci Kembora recently graduated from the communications studies program, and says that during his last semester, three professors had their own Moodle page and their own way of managing assignments.
To outline some of the issues he found, Kembora elaborates: "I've had teachers who simply didn't even use the platform at all—their classes weren't even on Moodle. For the teachers who did use Moodle, it seemed like some of them did it because it was a requirement. They never actually updated or posted anything on it.
"Some just had a page for the sake of having it."
"Some of my professors were actually unwilling to use Moodle's marking system, so assignments would be uploaded to Turnitin but I wouldn't get any feedback at all; it was like shouting into a void."
Zaccagnini believes different professors have different perspectives on how to utilize Moodle's tools. "Constantly having to decipher what each professor expects of us can be challenging."
Amanda Monosar, a third-year professional writing student says, "Some of my professors were actually unwilling to use Moodle's marking system, so assignments would be uploaded to Turnitin but I wouldn't get any feedback at all; it was like shouting into a void."
Despite all of this, some professors were proficient at using Moodle, and doing so provided a healthy learning environment for students.
"I found that courses with professors who made use of Moodle were courses I achieved a higher grade in," says Skendi, further stating the good use of Moodle made the courses easier to follow. "I liked that everything I needed from lectures to assignments were all in one place," Skendi says.
Monosar adds, "A few professors were very proficient with using Moodle to their advantage, so everything would be uploaded on time and it would all be very organized."
Those professors are commonly referred to as a "godsend," but don't quote me on that.
PART III: TRAINING TIME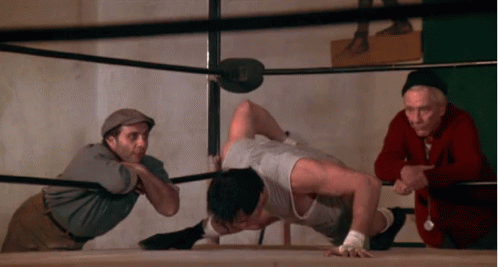 (Photo Credit: tenor)
Students aren't the only ones having difficulty with Moodle—professors have to learn how to utilize the platform to make both their lives and the students' easier.
"When I first tried to use Moodle a number of years ago, I attended a number of training sessions, but it was not until one member of University Information Technology (UIT) provided me with one-on-one tutorial sessions where I was able to feel comfortable using the platform or to really understand what I was doing or how it worked," says Bernholtz.
With York being primarily online this fall semester, professors also had to sharpen their skills when it comes to remote learning. Thankfully, Associate Dean Anita Lam and the Teaching Commons have provided faculty with Zoom Moodle/eClass tutorials to teach them about these these platforms, according to Bernholtz.
"We are supporting our faculty and instructors by providing them with additional tools to help prepare for the move to virtual learning," says Dagonas. "For example we have created a website that provides teaching support based on the needs of the courses, individual circumstances, and the needs of students."
Dagonas further states that eClass' mechanics are intuitive and require no special training, "workshops are being offered to further help faculty get acquainted with the new features."
On August 25, York hosted an onboarding session for faculty so they could "share the information they've learned with their students and fellow course instructors," says Dagonas.
Not every professor was trained on Moodle or even eClass, as some decide to use an alternative to York's main resource.
PART IV: THE PLATFORM WARS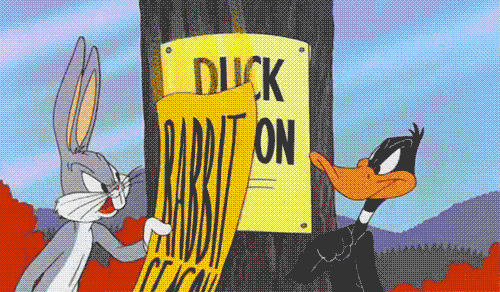 (Photo Credit: MediaHub)
Students shouldn't be shocked to hear that professors use resources other than Moodle, as Moodle may not have everything the course demands. This includes, but is not limited to, Slack, Discord, Canvas, and Confluence.
"I am lucky to have small classes where we can experiment and try more collaborative options," says Brandee Easter, an assistant professor in the writing department who uses Slack to communicate with her class and distribute assignments. "My classes are also usually about how we use digital tools to communicate, so trying different platforms is kind of baked in to the learning experience."
Thankfully, the university doesn't have a policy against it, with Dagonas adding that York does not have any concerns with alternative approaches seeing as how some professors may have experience with other resources and softwares.
"Some other faculties at York are using other platforms that might be easier or have more functionalities than eClass," says Bernholtz. "For example, Schulich is using Canvas, which is more flexible and intuitive to use."
However, the students seem to have mixed feelings about this, with concerns ranging from tediousness to disorganization.
"I had one professor that used their own website as a substitute for Moodle. They would post assignments, grades, readings, and lectures on their own forum," says Skendi. "Personally, I like it better when all my courses are in the same place, but it wasn't too much of a hassle logging on to another website."
"All professors should just stick to Moodle—unless the alternative is really helpful—because it becomes a bit stressful to have to check separate websites for course information."
Kembora had a similar experience where a professor used their own website, stating: "One professor used their own web page, and everything was done through that. This professor did not use Moodle at all."
He further adds that another professor used Moodle in conjunction with Google Docs. "Google Docs was more of a complement and was where we submitted our work, but the bulk of the course was on Moodle."
Students enrolled in Seneca courses at York also have experience with an alternative platform called Blackboard.
Monosar says, "This year, I have a few Seneca courses that use Blackboard—which happens to work really well—and one on Slack, which I've found familiar because it's identical to Discord."
However, just as Moodle came with its faults, so does Blackboard.
"The platform has its own meeting function so Zoom is unnecessary, but for Moodle/E-Class courses with synchronous meetings, Zoom is used. It's a hassle to remember which is which and to get logged in on time," says Monosar.
Some students believe alternative platforms shouldn't be used by professors, and prefer Moodle to be in line for all of their classes.
"One professor used something called Confluence, which I hated. It's just tricky to navigate and wasn't user friendly," says Fernando. "I've also used Blackboard for Seneca courses, which also sucked. I believe all professors should just stick to Moodle—unless the alternative is really helpful—because it becomes a bit stressful to have to check separate websites for course information."
Easter sympathizes with this perspective and says a benefit to using Moodle/eClass is "that you aren't asking students to learn a different platform for each of their classes."
PART V: PEERING INTO THE FUTURE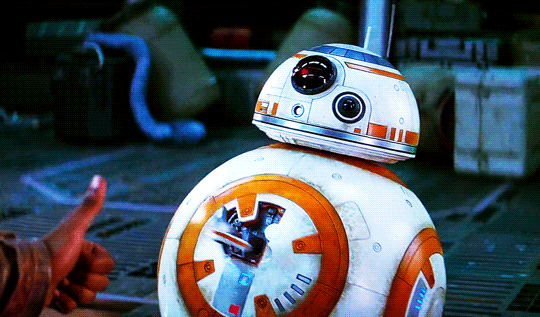 (Photo Credit: Fred's Corner)
With eClass being the new norm for York students, it's easy to ponder on what lies in the coming months, and years.
"That huge weekend-long outage could happen again," says Monosar of the eClass outage from September 11 to 13. "That was a massive inconvenience, and I imagine midterms and finals would heed similar results because of the traffic."
Little did Monosar know, eClass would crash again on September 24.
Internet traffic may definitely be an issue, especially when the total number of eClass users at York per minute has doubled since last year, from 8,000 to 16,000 students, according to Dagonas.
"As more and more people sign up for online learning, I hope eClass can work itself out before something worse happens," says Monosar.
But don't worry students, you're not the only ones worried—professors who have to teach online also share the anxiety. "The frequent outages are not very encouraging, and the limitations of the site and the number of steps involved to do anything are probably going to make people more resistant to using it," says Bernholtz.
"eClass represents a new beginning and offers a more integrated approach to online learning."
Kembora may be a recent graduate, but even he shows concern over the future of our education. "I think if eClass is going to be the new norm, the university and the professors must standardize the way Moodle is used so every student knows at least what to expect," says Kembora. "This doesn't mean to limit the way it is used, but have some overarching guidelines that bring familiarity to students who are taking courses on eClass."
Will eClass live up to Moodle's name? From the sounds of it, Moodle didn't set the bar too high. eClass already performs better than Moodle, and according to Dagonas, eClass has many new features and modules that will seem as upgrades from what students are accustomed to.
"eClass represents a new beginning and offers a more integrated approach to online learning," says Dagonas.
Let's hope this new beginning is a good one.
Goodbye Moodle, whether you'll be missed is debatable.